May the Force Be With Disney (Princesses)
As a fan of both Star Wars and Disney I was excited when the latter purchased the George Lucas franchise in 2012. But I only recently discovered what has quickly become my favorite part of that merger in the form of Atlanta based artist Ralph Sevelius.
Ralph, an animator and illustrator, has turned popular Disney Princess characters into Star Wars versions of themselves. This can be understood as: your favorite Disney Princesses are now equipped for life in a galaxy far, far away – much more exciting than their normal lives being trapped under the sea, living with seven tiny men or wasting away in a tower.
This might just be the best mashup ever.
Jedi Ariel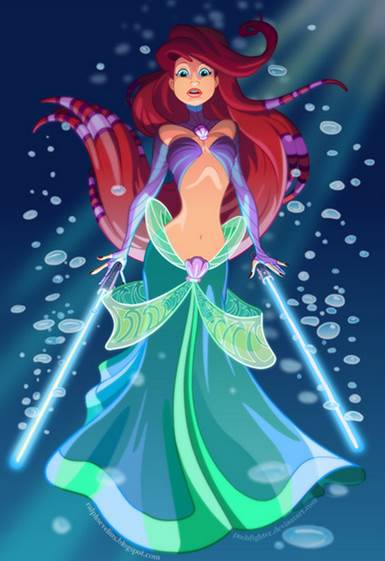 Image source Deviantart.com
Sith Snow White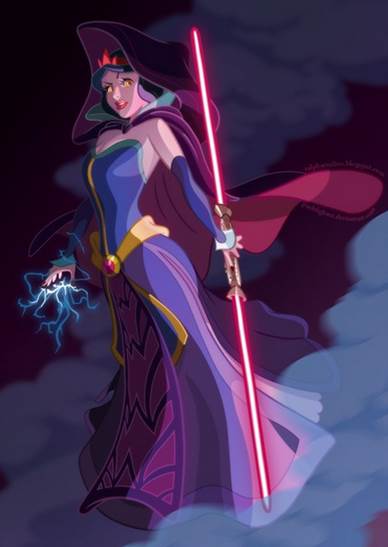 Image source Deviantart.com
Padawan Rapunzel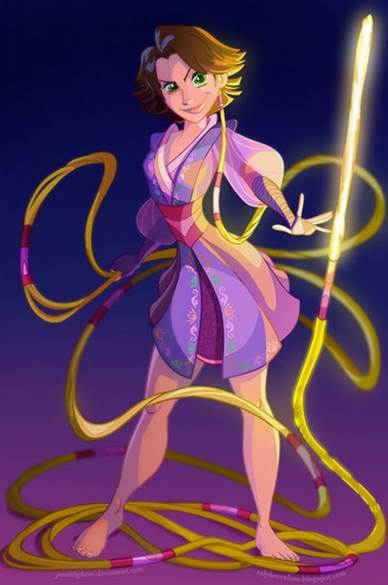 Image source Deviantart.com
May the force be with you, ladies!
Posted by Maya