Mermaid Yoga
Am I the only one that finds yoga surprisingly difficult? Sure, I can hold a tree pose for a good ten seconds, but as the names start getting more complicated (read: "the one-legged king pigeon," "revolved big toe hold," "one-handed thunderbolt," etc.), the more I struggle.
So as you can probably guess, I was nothing less than impressed when I found out that people can do these poses underwater. Yep, mermaid yoga exists and it's, quite literally, breathtaking. Turns out, the support of water helps to relax the body and mind, and oftentimes makes the poses easier to hold. Not to mention, it looks absolutely magical.
Brittany Trubridge, freediving yogini, is one of these people. In her perfectly timed underwater photos, she manages to capture an essence of calmness and elegance – all while holding her breath. She's basically a yogini, model, and mermaid all at once.
Trubridge's photos are campaigns, in a sense, for her and her husband's ocean conservation foundation, the TruBlue Foundation. The foundation's mission is "to represent the human connection to the sea," and to "view it as a reflection of our own selves."
Most ocean conservation foundations don't literally bend over backwards to get campaign attention, but the TruBlue Foundation surely does – and it pays off. I couldn't even look that graceful on solid ground.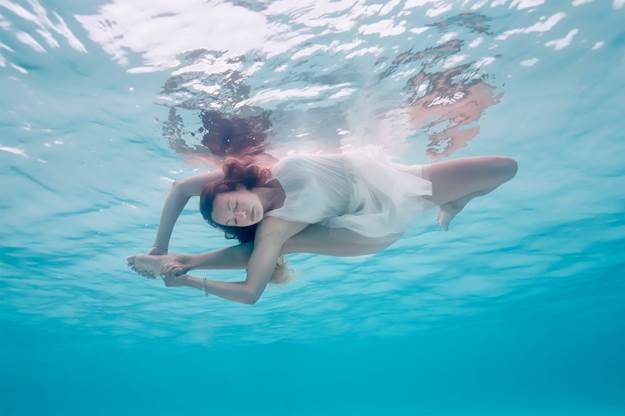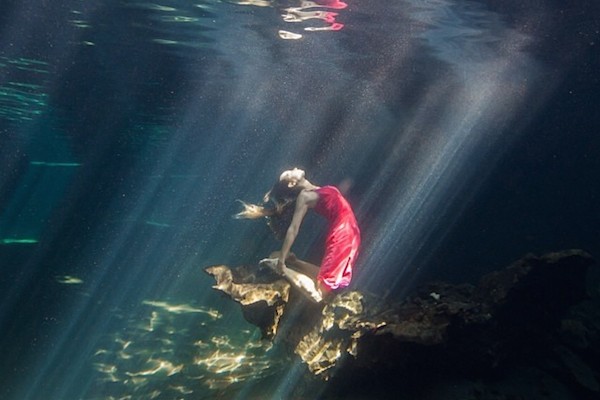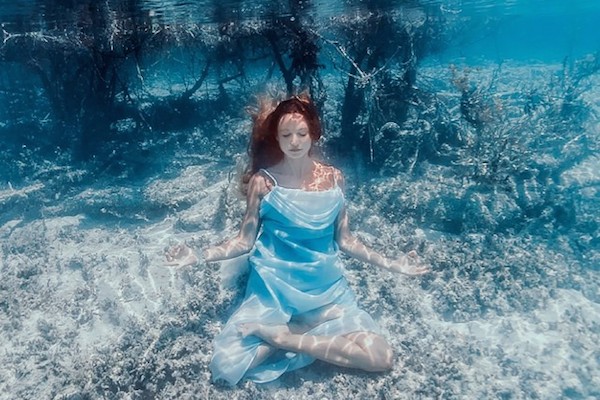 Images source brittanytrubridge.com   
Posted by Megan