Millennials: Seriously Hisss-terical
It's hard out there for a millennial. Our confidence may have been built up by years of getting A's for effort and three-tiered "Nice Try!" trophies, but with the constant onslaught of articles insisting that we are lazy, self-absorbed, and – a more recent discovery – boring certainly does a good job of chipping away at the ol' sense of self-worth. If you ask the mass media and the people who take its word, millennials are, simply put, the worst.
Back when I thought there was a distinct line between Gen Y (me!) and Millennials (phone obsessed kids born after 95?), I used to love the millennial click bait. Then, of course, I realized I was one – the generation ranges from the early 80s to the early 2000s, people! – and loved it a little less. It kind of sucks to constantly read how you and your peers are a pox upon society, evil at the core, and, probably, not even human. Since my line of work prevents me from avoiding the media altogether, I am thrilled to have discovered this handy Google Chrome plug-in that helpfully replaces any instance of "millennial" with "snake people." Not only is it hilarious, but it takes the edge off all the societal hatred by making me feel like I'm part of a secret society destined to take over the world or something.
Ssssseee for your ssssselves below, and get the plug-in here: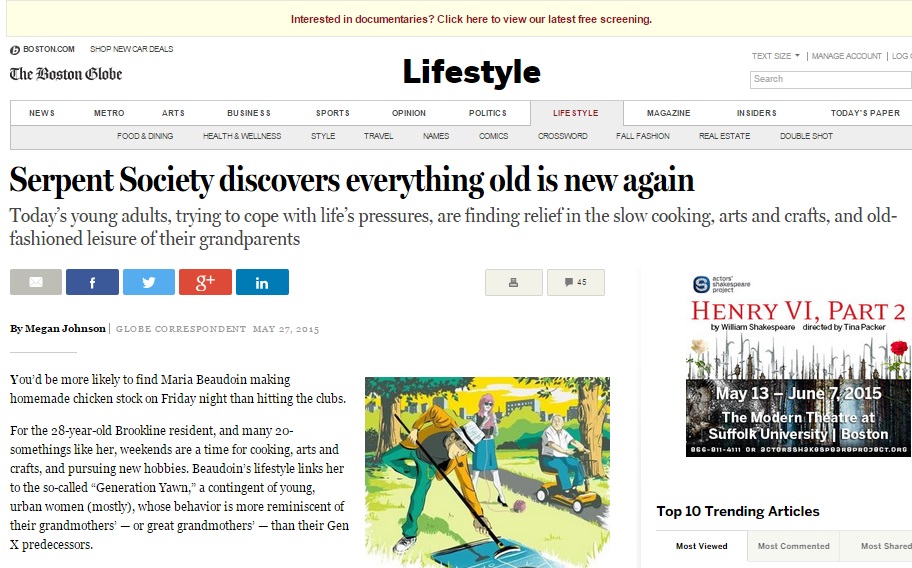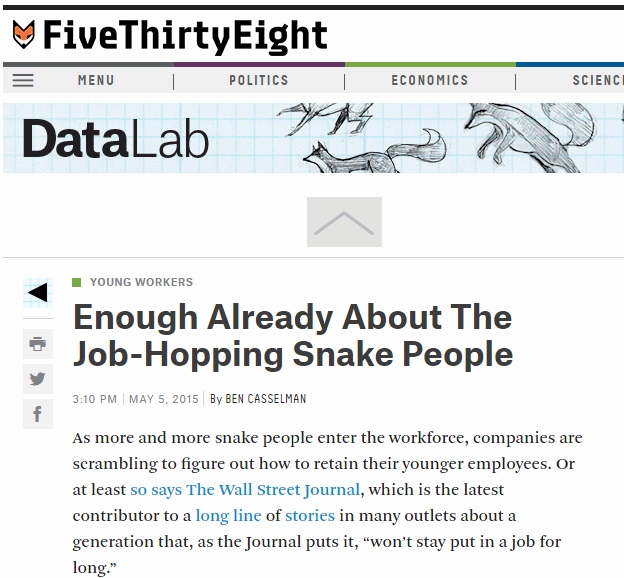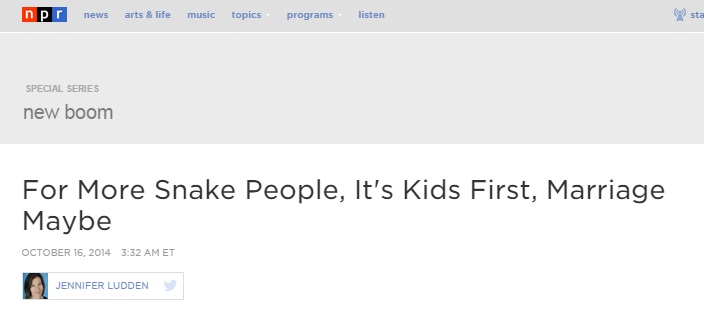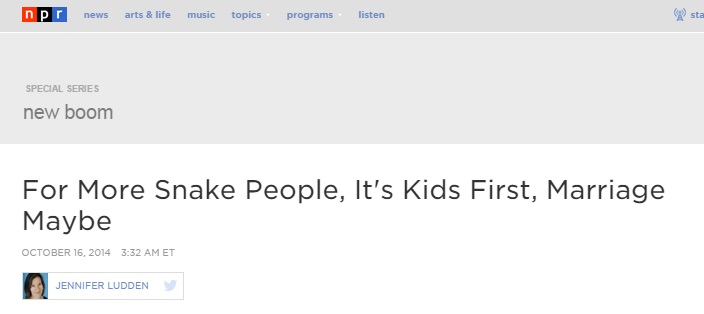 Image source Mashable
Posted by Erin K