A Mood Ring for your Mongrel?
Image Source Inupathy
Let's admit it, mood rings are misleading but the idea that one can be created to help dog owners better understand their furry friends has me intrigued. Forget about relying on physical cues like licks and tail wages to gauge your pooch's happiness, a Japanese entrepreneur has come up with a more high tech solution.
Meet Inupathy. Described as the world's first "mental visualizer" for canines, this LED light smart-collar measures your pup's pulse while analyzing its heart rate using Heart Rate Variation (HRV) algorithms. Once the analysis is complete, the collar lights up in different colors to illustrate how your dog is feeling.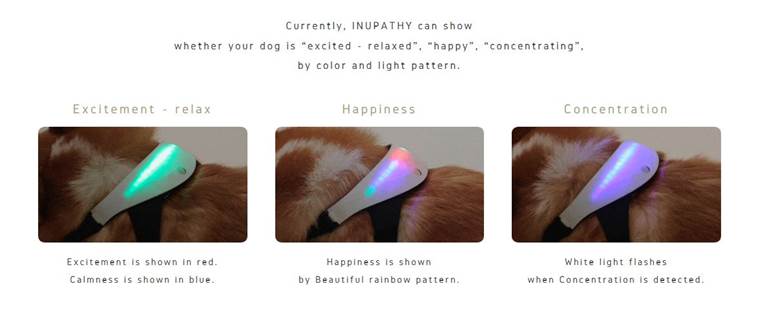 Image Source Inupathy
The device also syncs up to a smartphone app (because what doesn't these days) and delivers information about your fido's health, kind of like a Fitbit. Now if only a version of this existed to help first-time moms, amiright?
Posted by Rebecca