Move Over Hollywood, These Are the Real Celebrities
It's no secret that we here at Marlo love animals. We have our very own Lulu Fogelman prancing around the office daily, and become overwhelmed with excitement when her lovely dog walker, Joy, brings a few special guests with her for pick up. Anything with a tail and a soft coat receives a lot of attention from not just us, but from many other animal lovers as well.
Instagram's always been overflowing with animal accounts, racking up just as many followers as an A-List celeb. Some of these accounts feature unusual household pets, and make a killing in terms of likes. You may ask, who cares about someone else's pet?! But these pets are not just pets. They are the most photogenic pets I have ever seen, and whoever is running their accounts are also posting giggle-inducing captions that align with each of the pictures. These animals are adorably "instagramable," and are causing A LOT of media attention –take a look for yourself.
Lionel, a hedgehog, has around 1k followers, and enjoys celebrating "Tongue Out Tuesday." He even has his own e-mail address for booking purposes.
Meanwhile, Pumpkin, a raccoon, is sitting pretty at 1.2 million followers while posting anything from chilling by the pool, to playing with his two best friends, Toffee and Oreo.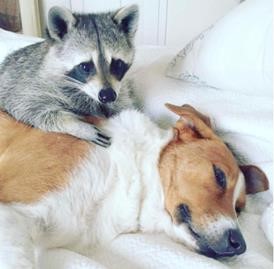 I know what you're thinking…these owners need a hobby! But some of these cuties are actually getting paid for their posts. Rumor has it that Jiff, a Pomeranian who takes the cake with 5.3 million followers, rakes in close to $18,000 per post. That's one way to make some extra cash!  Excuse me…gotta go find Lulu 😉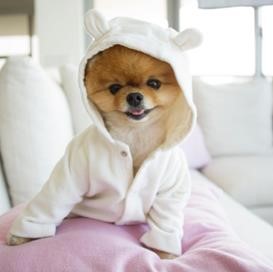 Posted by: Emily W.