Much love for Harlow & Sage
There are people you follow on Instagram, and then there are people you really follow on Instagram. An avid social consumer, I have plenty of favorite handles that I really follow, but recently I have not been able to get enough of Harlow & Sage. I mean I check this account on the reg. And for good reason! Harlow & Sage documents the life of two instafamous sisters/best friends who happen to be cuddly pups.
*Sad side note: Sage passed away last year, but Harlow's sister Indiana has been doing a great job to keep her spirits up!
Carrying on Sage's legacy, Harlow and Indiana have grown to love one another in a way that is out of this world adorable.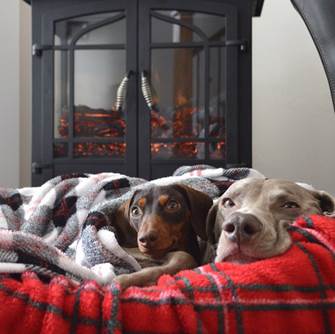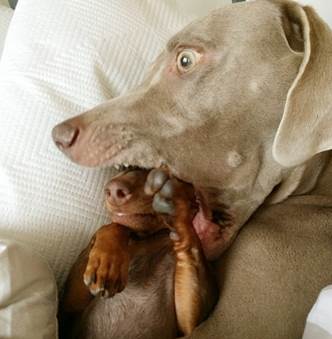 I thought that things couldn't get any cuter until recently, when Harlow and Indiana got a new baby sister named Reese. There are really no words.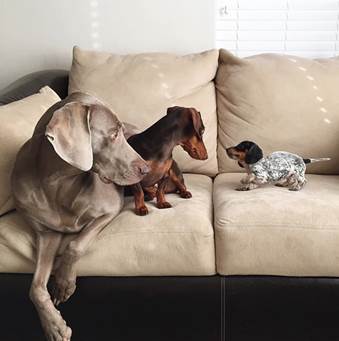 Image Source: Instagram
The best part of this Instagram account is the videos, like this one of the new trio hanging out on the couch. I'm going to go really basic on you and ask: literally, can you even???
Posted by Iman