Never Gonna Get It
It's hard out there for a renter. Craigslist posts are sketchy, agents basically scalp you, and the market is so darn competitive that people are ready and willing to fork over their first born child if it means a two bedroom triple decker in Winter Hill with in unit laundry (#goals). What's worse, according to Boston.com, the average rent in Boston is $2,212, almost double the national average of $1,369. Boston's renters are giving up an average of 34.1 percent of their incomes just to have a place to lay their heads. I'm no economist, but the obvious takeaway is that higher rents mean less money to save, which ultimately means less people buying property.
Alas, not everyone appreciates the struggle. Today I received a newsletter promoting 3rd Home – an AirBnB of sorts for the wealthy AF to have lots o' property to go around. Billing themselves as the "Premier Private Club for Luxury Second Home Owners" 3rd Home allows people to make that little cottage on the Amalfi Coast work for them without having to rent to Plebeians. The kicker is that being a part of this little set up actually allows the uber-rich to SAVE money. Per their website, being a part of the 3rd Home network allows you to save thousands off the cost of traditional villa or hotel rentals. (Good to see savings really going to the people that need it!)
Real talk, though: I might sound a little salty in the above, but I'd be willing to hold my tongue and raise a glass to the 1% if anyone reading this wants to bring me along on their next 3rd Home adventure. Give me some champagne and I'll make mildly amusing quips! Alternative idea: 3rd Home picks up marlo marketing as their PR agency, totally blows up and becomes so popular that suddenly all the fabulously wealthy are using it and the prices for regular accommodations plummet alongside the decreased demand and the rest of us reap the benefits. That's the trickle-down effect, right? I digress, but point being: Take me with you!!
Some 3rd Home properties I will not be booking (at least alone) in this lifetime:
Haleiwa, Hawaii:

Marrakech, Morrocco: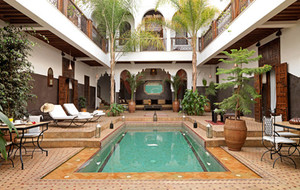 Samara, Costa Rica: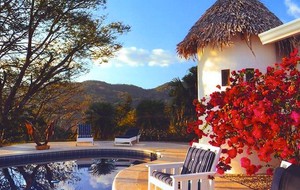 Aspen, Colorado: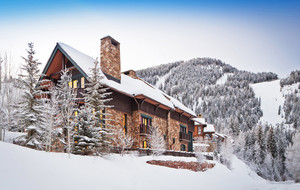 All Image source 3rd Home
Posted by Erin K.