New Lunch Companion For Lulu?
If I had a dog, it would be Popeye The Foodie Dog. A Los Angeles rescue pup, Popeye and his humans travel the city looking for pet-friendly dining options.
I mean look at him, he's a dog after my own heart with his love of In-N-Out, churros, coffee, and tequila.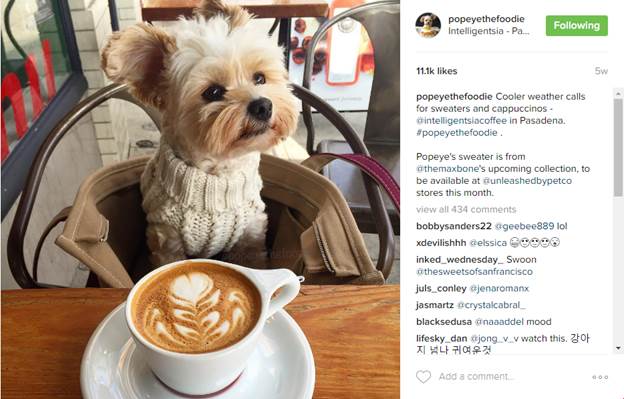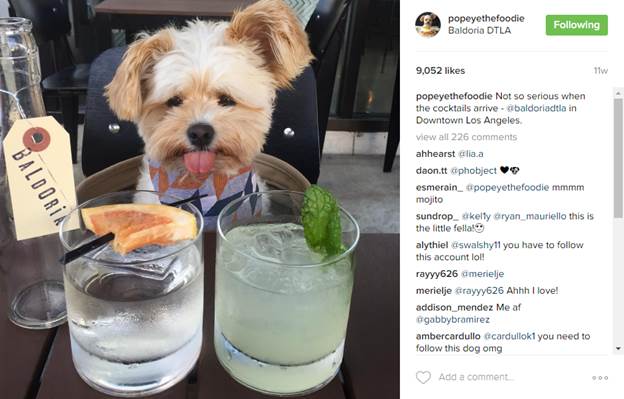 Images source Popeye The Foodie Dog Instagram
Popeye, hit us up the next time you're in Boston! Lulu knows all the best places to take you!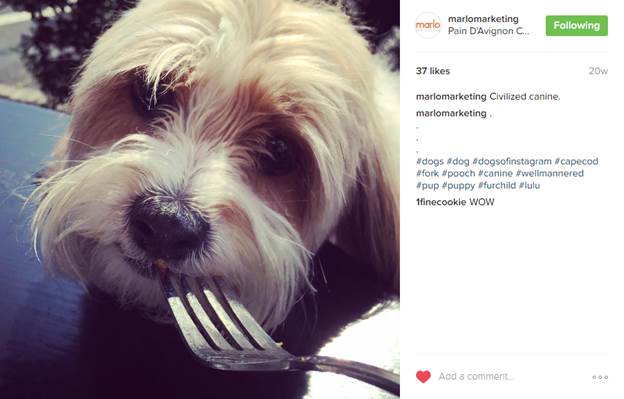 Posted by Christina V.