No More Tricks or Treats
Image source Buzzfeed
Halloween – the only day of the year where it is OK to accept candy from strangers. Think about it guys, Halloween might just be the weirdest holiday that Americans thunk up, amiright?! Most holidays give us an excuse to drink copious amounts of 'Gansett without being judged or serve some sort of religious significance, but not Halloween, it's just the last day of October where people dress up in weird costumes and frolic the streets in hopes of landing the house that's serving up the king-size kit-kats. Well at least, that's how it used to be. And then I got old.
Let's do a quick recap of the phases of this bizarre holiday. It started out as an excuse to stay up past my bedtime and have a week-long sugar high from all the candy collected around the 'hood. Then high school was filled with stuffing a bunch of under-agers into a basement and sneaking booze from parents (sorry, Mom), as we wore skanky costumes in hopes that one of the awkward testosterone-filled boys would come over and talk to us. The slutty costumes continued into college; it was all of a sudden acceptable to wear a leotard with tights out in public and call myself a "Black Swan". But here I am now, an "adult," and lost in this limbo between college Halloween and having kiddos of my own to whom I must explain that "you shouldn't accept candy from strangers ever, but tonight it's OK."
So as a poor 20-something year old, I found that the best way for us mid-20 ladies to celebrate Halloween without going too far is by sporting the humorous DIY costume. Check out a few great ideas below!
My girl, Frida
Unibrows are sexy too…
For all my social media lovers out there…don't just use Twitter, BE Twitter…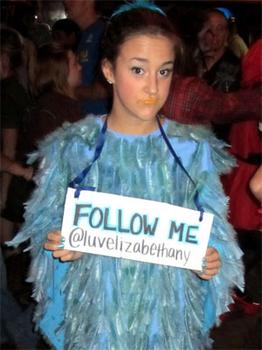 Image source funny-pictures.com
One for the couples out there: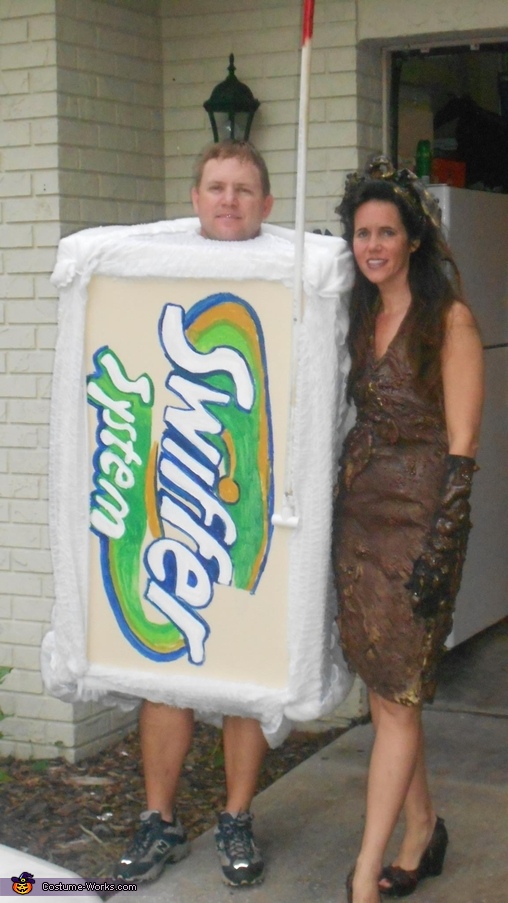 Image source costume-works.com
This year, I'll be trading in the bunny ears, tail and fishnets for something classier. Well, as classy as DIY can be…
Posted by Christina