Not So "Home Alone"
Image Source: 20th Century Fox via Digital Spy
Remember that scene in Home Alone where Macaulay Culkin's character, Kevin McCallister, is having a grand ol' time rocking around the Christmas tree during his fake party to throw the burglars off? He had mannequins rigged up with ropes to move as he danced, and a Michael Jordan cardboard cutout that rode around the house on a toy train set. The shadows of these "party guests" scared off the burglars who thought Kevin wasn't home alone – at least for one night.
Well, now, if you find yourself home alone (or away from home), and need to protect your home from would-be burglars, you can enlist help from Kevin — a virtual roommate by Swiss startup Mitipi — that was inspired by the Kevin in the movie. Kevin (the virtual roommate) is a device that looks like a speaker, but in addition to playing sounds, it can emit light and produce shadow effects to create the illusion of someone being home, performing daily tasks like cooking or playing with the dog.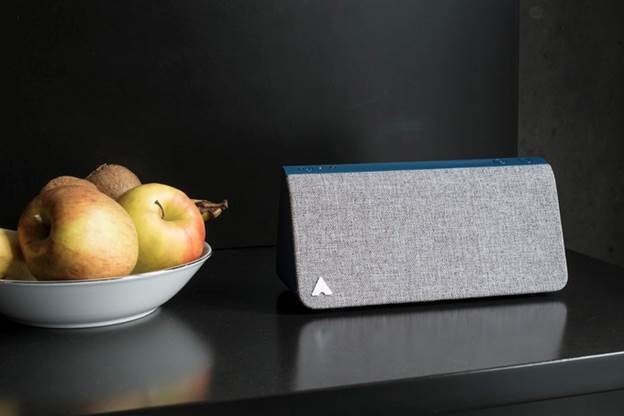 Image Source: Mitipi 
What's coolest about Kevin is that it's a smart, connected device. So in addition to being able to program Kevin based on your living situation (where in the world you are, how big your home is, whether you have a pet, what instruments you play, etc.), the device can sense when you leave and when your home is getting dark so it can activate the right combination of lights, sounds and simulations to ward off burglars.
Mitipi quickly exceeded its Kickstarter goal earlier this year, and expects to ship Kevin early next year. So that means, by holiday season 2019, you could probably program Kevin to simulate your household watching Home Alone – specifically, the "Merry Christmas, ya filthy animal" scene on repeat.
Posted by Sylvie