Not Your Everyday Prices
Image Source: Tiffany & Co.
Ever considered paying $10,000 for a sterling silver bird's nest? I personally can't say I have, but apparently, Tiffany & Co. thinks someone out there will!
I recently came across an article in the NY Times from this past fall on Tiffany's "Everyday Collection." The article satirically points out that Tiffany is selling fancier versions of common objects with a steep price tag.
Since releasing this collection, Tiffany has continued to add even more costly items such as a $500 silver clothespin. What do you even use a singular silver clothespin for?! I can't say I'm surprised by these prices, though. While reading, I had a flashback to the first time I walked through the famous NYC store. I found a golden bangle I liked only to glance at the price tag and see, to my dismay, that it cost $20,000. (I didn't make the purchase.)
I was truly struck by how seemingly ridiculous some of these items are. Do you often find yourself thinking, "Wow, my am/pm pill box really doesn't have that certain je ne sais quoi I'm looking for"? Simply purchase a silver one for $500 at Tiffany & Co. for some added charm!
The article points out that they're selling a sterling silver tin can (is this not an oxymoron?) for $1,000 and a silver ball of yarn for a *measly* $9,000. The article goes on to poke fun at the new collection by making up ridiculous products like a $70,000 broom with bristles made of gold. The thing is, I honestly wouldn't be surprised if that made-up broom was added to their collection!
After reading, my curiosity got the better of me and I had to go poke around the Tiffany website to see if I could find my own oddly expensive common objects. One of my favorites was a $350 golden straw – very on trend right now with the #SkiptheStraw movement! You can also buy a $150 spoon for babies to help make sure your child is literally born with a silver spoon in their mouth. Just imagine someone being gifted that iconic Tiffany blue box only to open it and find, instead of jewelry, a personally engraved "American Walnut Sugar Shovel!"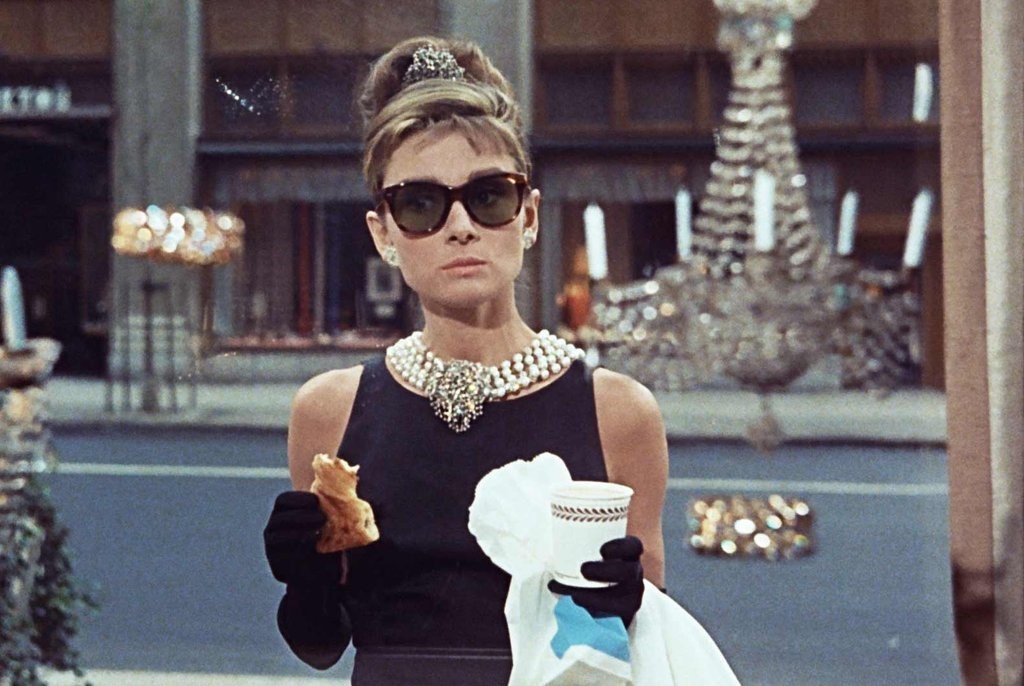 Image Source: POPSUGAR
As for me, buying truly extravagant everyday items does not seem to be in my foreseeable future. For now, I plan on just looking at these expensive common objects à la Audrey Hepburn in "Breakfast at Tiffany's."
Posted by Cecelia