"Now I know why some animals eat their young"
My mom always said I was the easiest baby to take care of, but now I'm starting to think she may have been lying. Parenting Confessional, a new Tumblr account that allows parents to publicly (and anonymously) confess their deepest parenting secrets, has been gaining followers exponentially. I'm all for a good vent sesh with the girls, but I had no idea moms thought these kinds of things! Most of the posts are hilarious: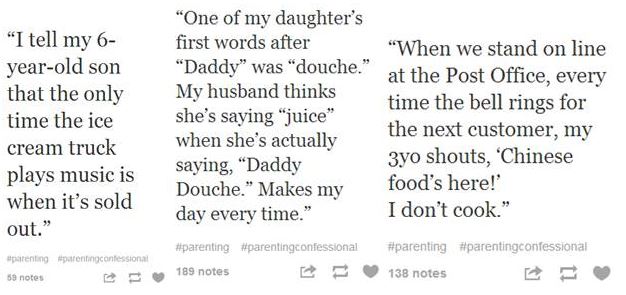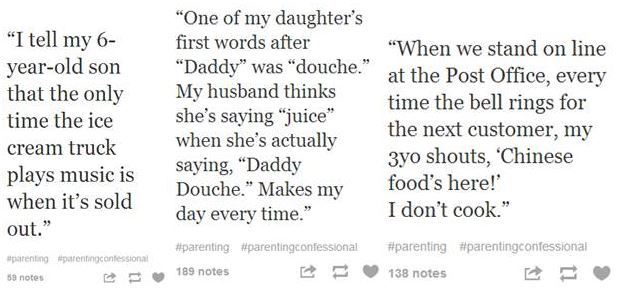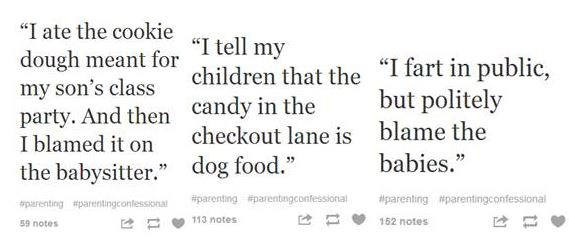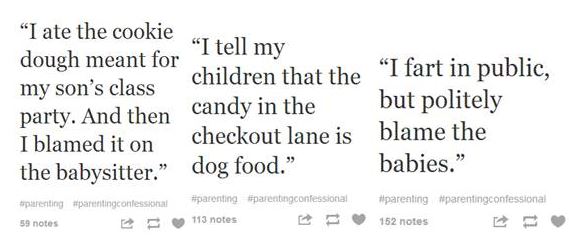 Some are a bit scary:


And others are just sad: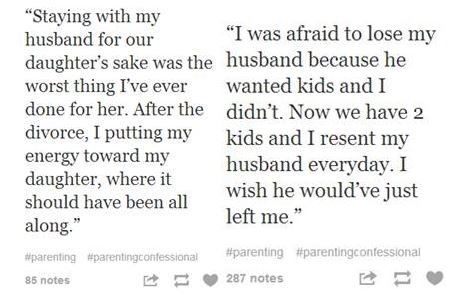 Ultimately this Tumblr account offers a safe zone for all parents to say what they really feel.  I emphasize the word "safe" because we all know Miss "I snort my son's Ritalin" wouldn't be around her kids much longer if these posts weren't anonymous.
P.S – Grandmas may not be as innocent as we thought…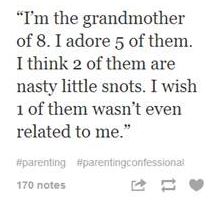 All images source Tumblr.com
Posted by Angela