Now You See Me, Now You Don't!
Chris Homes, DJ and mix-master extraordinaire for none other than Sir Paul McCartney, recently debuted his very own fashion line consisting of three singular "anti-paparazzi" clothing items including a men's blazer, hooded jacket and ladies infinity scarf. The line, aptly titled "The Flashback Collection," is made from a highly reflective material (similar to those horrendous stickers your parents plastered on your bike as a child) that reflects natural and artificial light, thus ruining most flash photography via overexposure. Now, don't get me wrong, I have not, nor ever hope to be stalked by a pack of camera-wielding paparazzi, so the appeal of these "celeb-survival" items are rather lost on me.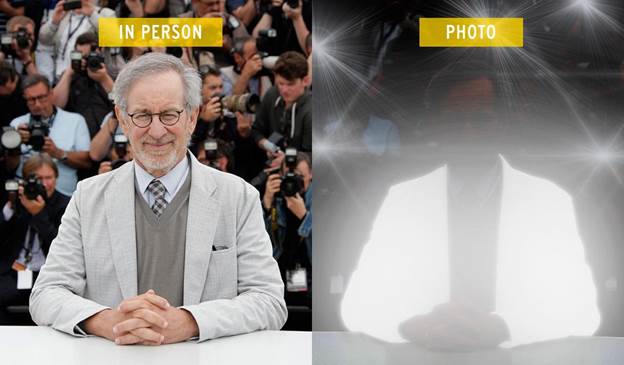 Image source betabrand.com
While I understand that celebs, like us, need their private time, being in the limelight and having their private lives on constant display is generally the price that must be paid for all the glitz and glamour. And let's be honest, where would most of our fave celebs stand without their selfies, red carpets snaps and FOMO-inducing party pics? However, if our DJ designer comes out with a ladies panty that thwarts the paparazzi from getting that key crotch shot, he may be onto something after all.
Posted by Jenna