Oh Christmas Tree, Oh Christmas Tree
Image Source: Instagram
Ever since I was a young, naive high schooler, I've been in a constant battle with my eyebrows. Going from thick, bushy 'brows my freshman year to almost non-existent eyebrows the next, it was evident that I shouldn't have been left unsupervised with a pair of tweezers. It wasn't until I was in college that I started to turn the eyebrow corner, finally embracing my god given 'brows with just a little maintenance here and there.
These past few weeks, however, the eyebrow craze seems bigger than ever! Move aside beardaments, and let me introduce you to the world's latest trend, Christmas tree eye brows:
Image Source: Instagram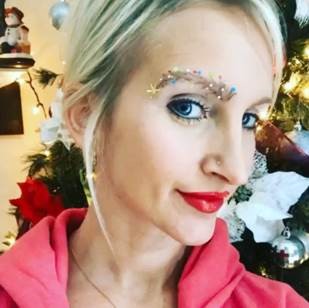 Image Source: Instagram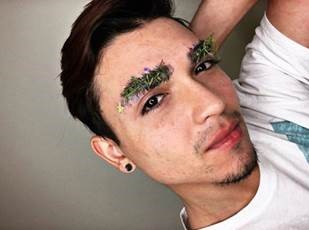 Image Source: Instagram
I'm so disappointed that I'm JUST hearing about these eyebrows that are lighting up this holiday season. Why spend $50+ on a real tree that you'll look at for a few hours a day when you can bring your sparkling Christmas tree eyebrows with you 24/7?
Posted by Olivia