On A Flight To Nowhere
Imagine boarding a plane and taking off, only to have the plane turn around four hours into the flight and head back to the airport. Pretty much sounds like my hell, and it recently happened to 226 passengers on the All Nippon Airways Flight 175 from LAX to Tokyo. What's even better is that Chrissy Teigen, the reigning Twitter queen of the world, was on board to live Tweet the entire situation for us.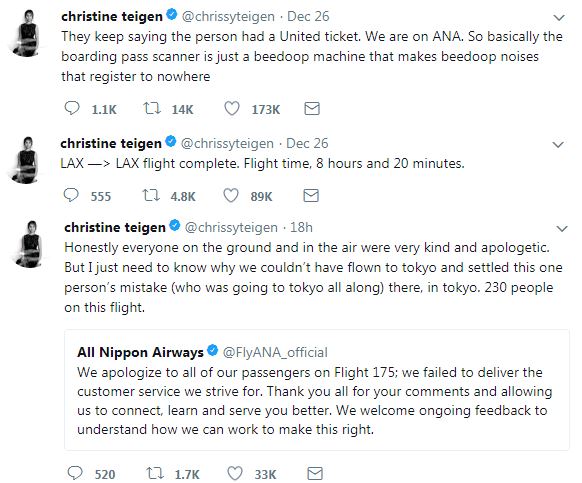 Head on over to Chrissy's Twitter for the full recap, including being stuck in a "room" with the Real Housewives and having Yoda as a fellow passenger. You honestly couldn't make this up.
Posted by Tracy