On Board with Porgs
Image Source GQ
I don't consider myself a "Star Wars" fan. I've seen the movies. I've admired Harrison Ford's good looks. I plan on selling my brother's movie collection for big money someday.
But after seeing the newly released trailer for "Star Wars: The Last Jedi," the force may as well be with me because I AM LIVING for the upcoming film's breakout star.
This is a Porg.
Porgs are the newest addition to the Star Wars franchise.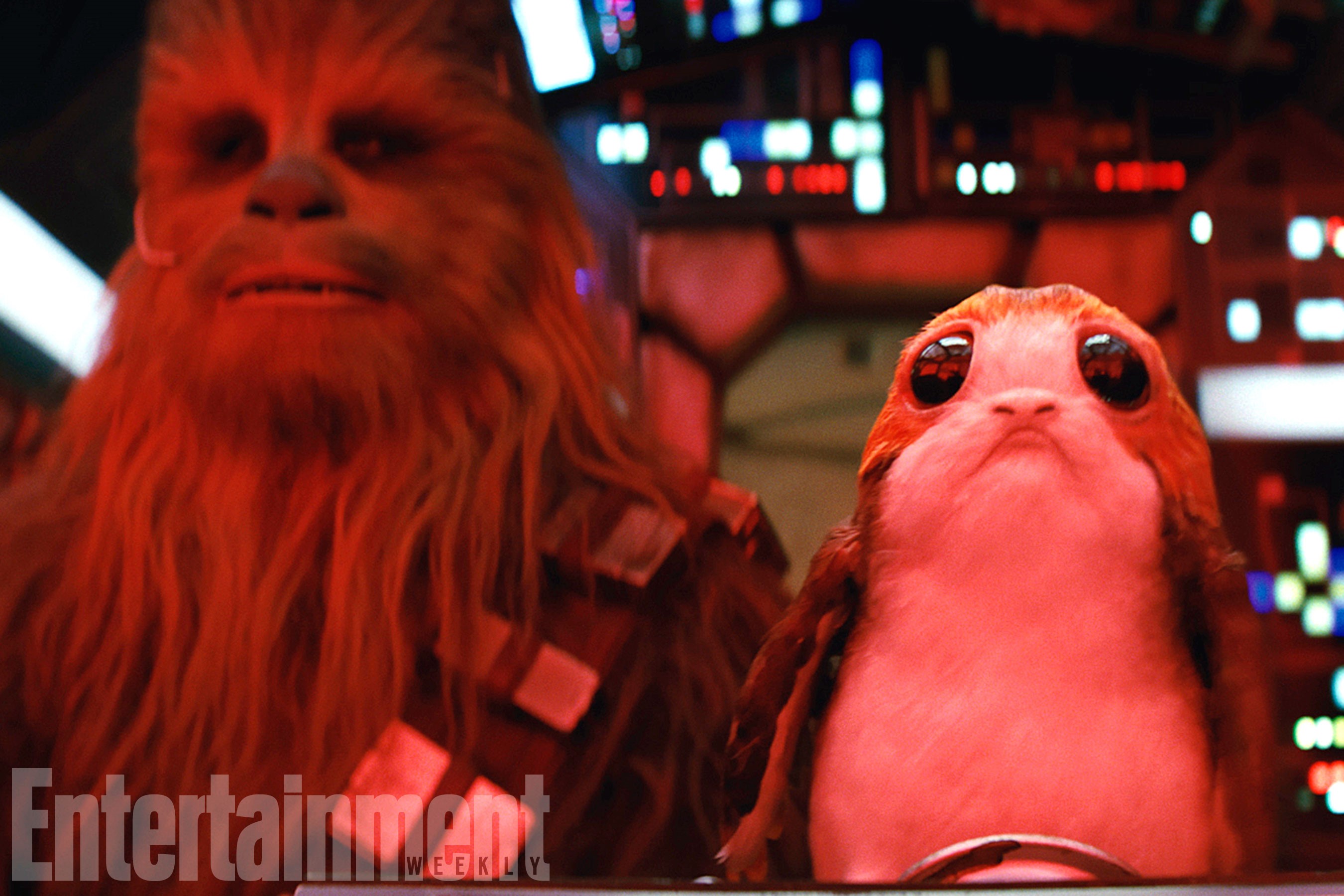 Image Source Entertainment Weekly
According to Business Insider, they are small, inquisitive and penguin-like creatures that were inspired by real-life Puffins that live off the coast of Ireland, where some of the film is shot. Porg babies are known as "Porglets" and a group of Porgs is called a "murder." Porg merchandise, including stuffed animals, has already hit major retailers and an upcoming children's book is apparently in the works.
Since the trailer's release, there has been an unsurprising outbreak of love and support for these little guys. So much, in fact, that people are already turning their screaming little faces into memes.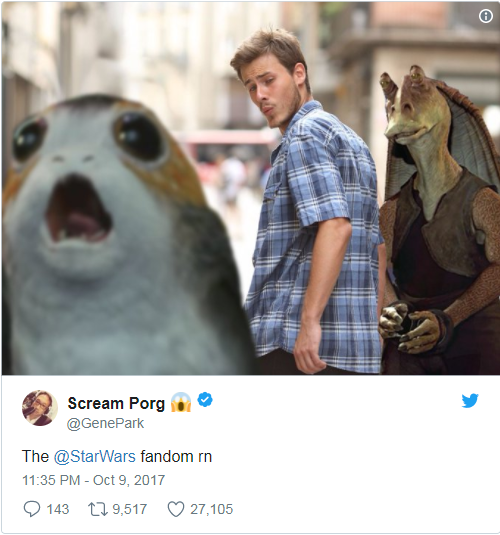 Image Source Twitter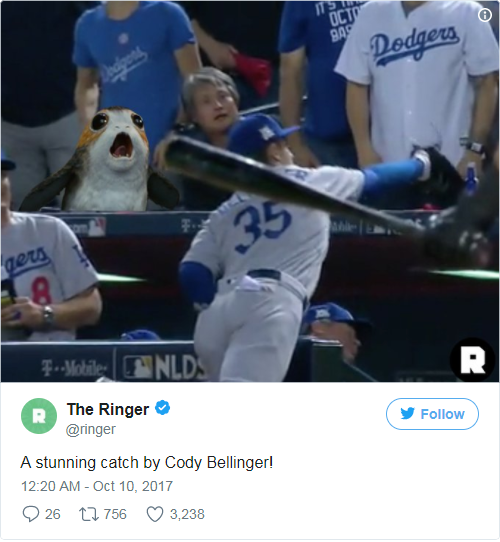 Image Source Twitter
The Twitter world got so into it that one user went so far as to threaten to burn the Star Wars franchise to the ground if they see one Porg die. Needless to say, the reactions seen on social media have made it clear that the obsession with these furby lookalikes is here to stay.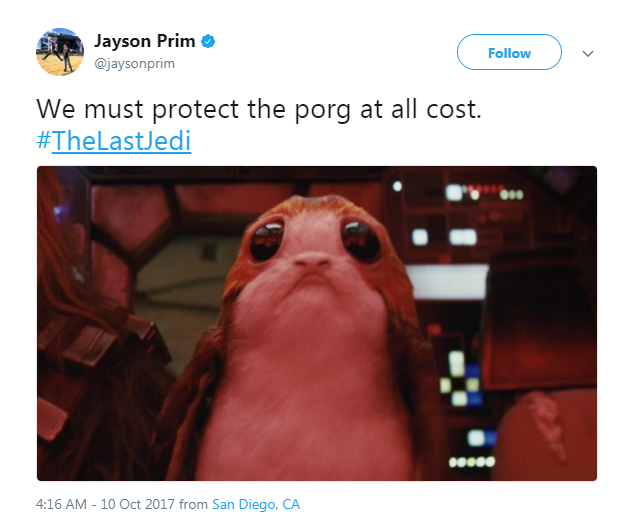 I guess we'll have to wait and see what the fate for Porgs will be, but I am so ready for this lil' cutie's Hollywood debut. If you are a human with eyes, I don't think you could possibly disagree!
And if you haven't yet, see the trailer for the film here.
Posted by Katie