One Damn Fine #FinishLine
We here at mm/c are truly blessed to have offices that overlook the finish line of the historical Boston Marathon. Painted just last week, the finish line is proudly emblazoned on Boylston street in the weeks leading up to the race.
It's during this time that runners reach the peak of their training. Logging the craziest amount of the miles (until the big day of course!), starting to get serious about pre-race nutrition and, if they're anything like us, post-race celebration.
A runner myself, the idea of logging 26.2 miles is definitely inspiring. That said, it just wasn't on the docket for me this year. Thus, I'm left to ponder the truly important things in life – like Instagram.
For the sake of research, I stepped out of the office to log some facetime with the finish line and see which filters flatter the BAA logo best. To save you the trouble, I've included my findings below. It's all a matter of preference, of course, but I have to say that Lo-Fi is my hands-down fave.
Consider this your cheat sheet for taking great shots on the big day!
Brannan: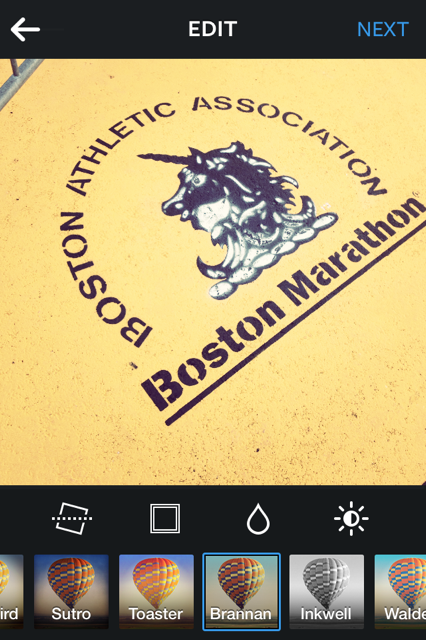 Valencia: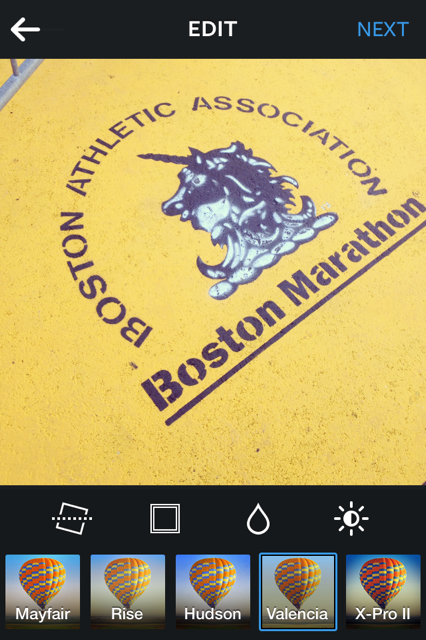 Willow:
Mayfair: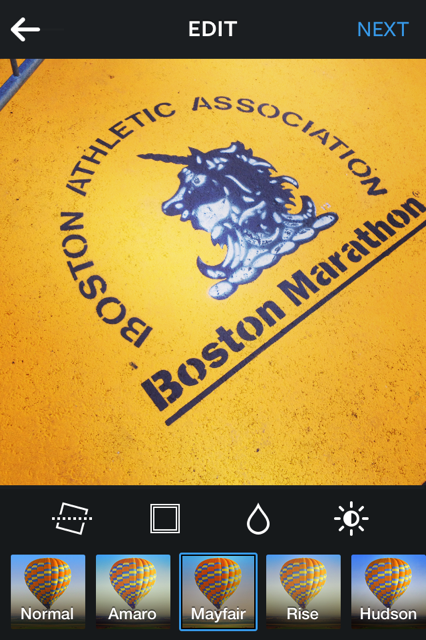 Lo-Fi: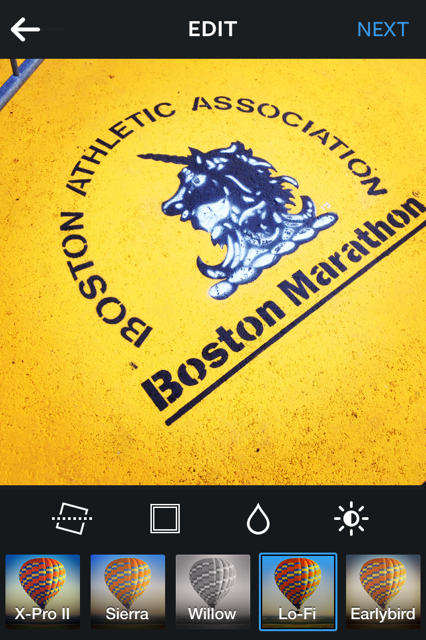 Posted by Erin K.