Oreo Needs To Be Stopped
Image Source: Business Insider
Can you remember a time Oreo had just three or four flavors? Aside from OG and Double Stuffed (I am on team Double Stuffed 100%, by the way…who actually prefers half the cream filling??), Mint and Peanut Butter were the only "different" flavors around. And then they did this kind-of-cute, kind-of-really-gross thing where they'd distribute seasonal colored Oreos for spring and Halloween. Ah, the good old days.
But now? Oh no, no, no, the simple days are long gone. Oreo now concocts dozens of wild and crazy flavors to appeal to today's consumers. Blonde Oreos, S'mores Oreos, Lemon Oreos, Pumpkin Spice Oreos, Peeps Oreos, Cotton Candy Oreos, Cookie Dough Oreos, Birthday Cake Oreos… I mean, the list goes on and on. The most recent limited-edition flavors are Cherry Cola, Kettle Corn and Pina Colada, created by fan submissions. All of these varieties are going to be a HARD pass from me.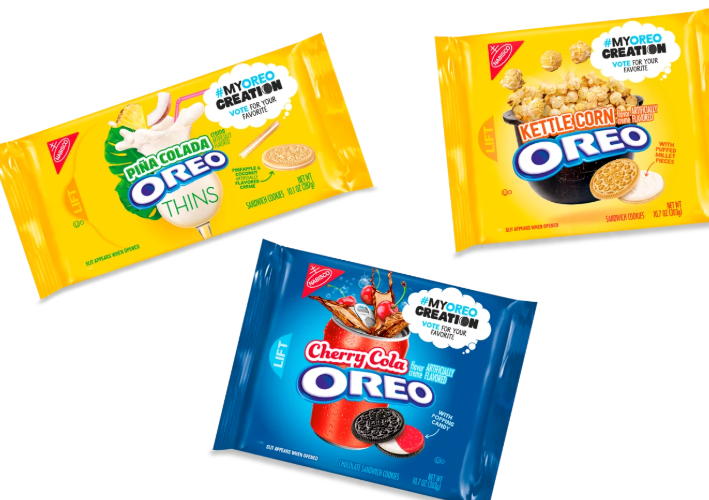 Image Source: PopSugar
What happened to simplicity? Is it because we are now a society consumed by whatever the next Insta-worthy thing is? I don't know about you, but I'm a traditionalist and will happily sit back, dunking my Double Stuffed cookies into a glass of milk while I watch everyone else scramble and obsess over the new "it" thing.
Posted by Tracy