Out of Print. In Style.
Access to books is something we often take for granted. These days, new reading material is just a touchscreen away thanks to our iPads, Kindles, smart phones and tablets. I know that if I finish one book, I can immediately download another. Or if I'm not enjoying one, I can cast it aside and move on to something new. This is an advantage that not everyone has, and Out of Print Clothing is on a mission to help change that by combining fashion with a love of reading. Two of my favorite things!
Out of Print is an eCommerce company selling products adorned with classic (and often out-of-print, duh) book covers. The product range includes t-shirts, baby jumpers (ADORABLE), tote bags, notebooks and so much more.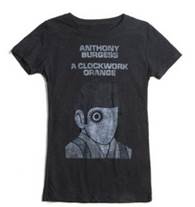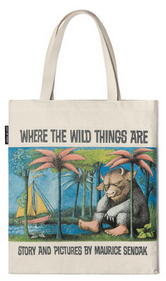 Image source OutofPrintClothing
I've been rocking a 1984 by George Orwell t-shirt since 2011, featuring a cover that came out in 1949! How doubleplusgood is that?!
So go ahead and share your favorite novel with the world or reminisce on a beloved children's book you read to death. Out of Print's affordable and cool products make it easy to help improve the literacy and lifestyle of those who are less fortunate. One word of caution to the Lolita fans, like myself, I'd probably pass on wearing that particular t-shirt out and about. Might not send the best message…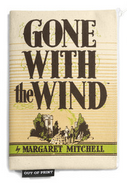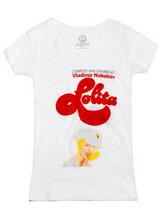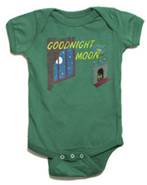 Image source OutofPrintClothing
Posted by Hillary