Parents Are Trolling Their Kids on Twitter…And It's Awesome.
I was a bit of a destructive child. Aptly nicknamed "Tornado Tracy," I wreaked havoc through the house on a daily basis. Eggs? Cracked on the floor. Books? Thrown off the bookshelves. My sisters' Barbie dolls? Oh, well those all got wonderful makeovers including haircuts that were much better suited for their facial structure.
I sound like a monster, I know. But the way I think about it, I didn't cry all the time so it could have definitely been worse. At least when I was destructive, we (as in my poor parents) could play it off as "Our Tracy, she's SO energetic and inquisitive!" I often wonder if I'll be #blessed with a child even worse than me. If I do, I hope I can see the humor in every tantrum and cry-sesh I'll inevitably have to endure, sort of like the parents of the new Twitter profile, @WhyKidsCried.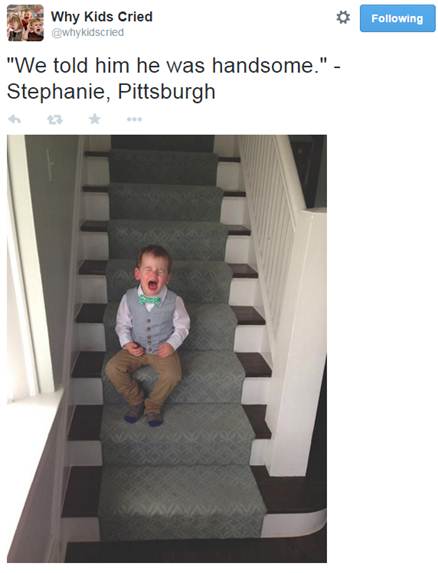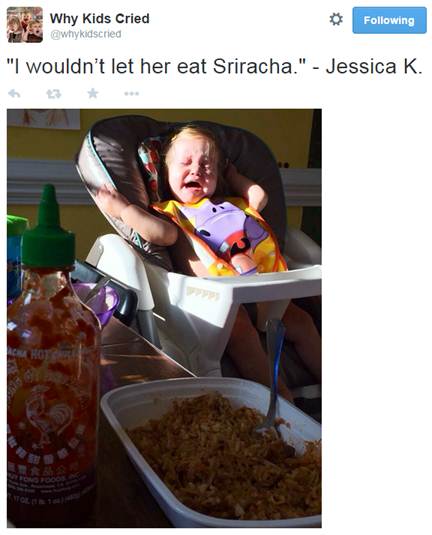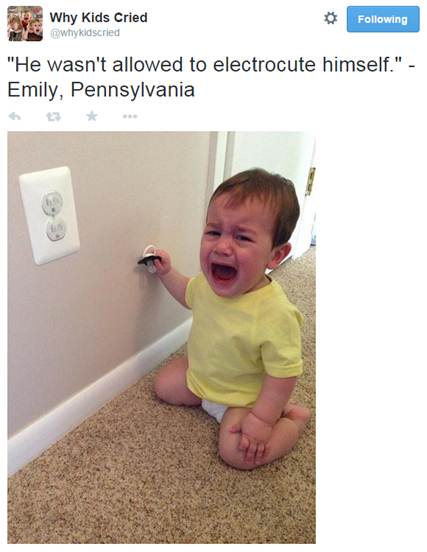 Baby shaming is the new dog shaming and I don't hate it. God bless my future self.
Posted by Tracy