Parks & Rumplestiltskin
Summertime means many things – time off from class, sunny weather, and an inevitable descent into nonstop Netflix binging in an attempt to fill the void left by my favorite TV shows going on hiatus. While my empty DVR means time for arguably more productive activities, I find myself missing a certain group of office-mates. There aren't enough gifs in the world to fully satisfy my Ron Swanson quota, and no cute animal roundup on Buzzfeed makes me smile like Lil Sebastian can. Fortunately for me, the Internet provides things like this – all your favorite children's book classics re-imagined with Parks & Recreation in mind.
Ron Swanson in Cloudy With a Chance of Meatballs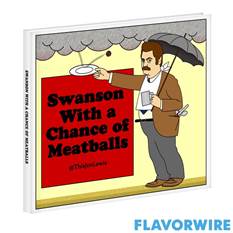 Downpour of meat = Certain dream come true for the inventor of "The Swanson" – a bacon-wrapped turkey leg.
 Tom Haverford and Jean-Ralphio in Calvin and Hobbes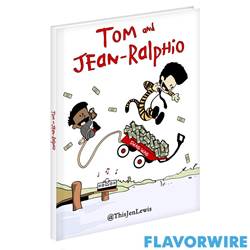 The shenanigans of Calvin and his beloved tiger friend are nothing when compared to this duo and their doomed creation, Entertainment 720, a company with no discernible goal other than to spend as much money as possible.
Chris Traeger in Alexander and the Terrible, Horrible, No Good, Very Bad Day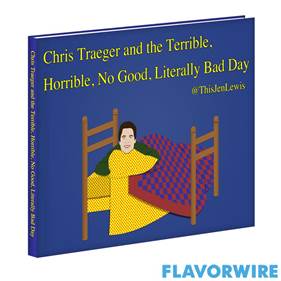 What happens when you put lit-rally the most optimistic man in the world through the worst day any 8 year-old could imagine? Let's find out.
Donna Meagle in James and the Giant Peach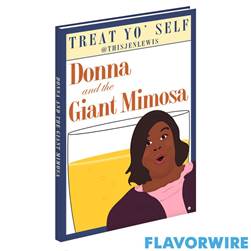 The perfect addition to any brunch. As Pawnee's #1 Diva would advise, "Treat. Yo. Self."
Posted by Maddie
Image source Flavorwire