Peanut Butter Jelly Time
I've recently been on a mega peanut butter and (blueberry) jelly kick. I'm not one to regularly store food at my desk, but I opted to keep the creamy spread on my shelf to mend my daily cravings, and PB&J on warm cinnamon swirl toast has been solving all my #hungerproblems.
Stop judging – I know I'm not the only one. In fact, Refinery29 did a whole piece about products for those obsessed with PB&J (so I know they're fans too). Check out some of my favs below.
Stud earrings – because, who wouldn't want these?
#Couplegoals
Slightly excessive but also sort of badass #noshitsgiven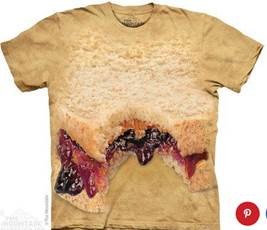 Hungry for more? Check out all products here!
Photos courtesy of Refinery29.com
Posted by Lana