Picasso's Vision Lives On
Image source: Instagram
I am an absolute sucker for dogs. Small, large, cute, ugly, they are all furry angels on earth in my eyes. This remains true for the recent insta-famous sensation, Picasso.
This medium-sized pit bull-terrier mix, whose name was chosen for obvious reasons, was born with a facial deformity and is currently up for adoption with his brother, Pablo.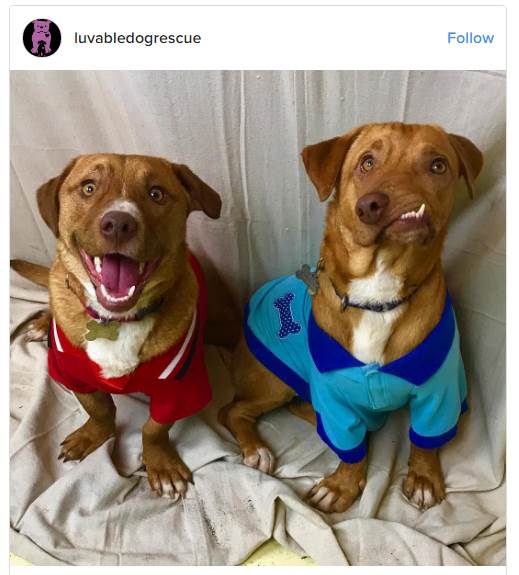 Image source: Instagram
With articles written about the deformed dog in publications such as Today.com, Daily Mail. People. Huffington Post. he's sure to be adopted soon. I can't help but think… was this the work of Picasso from the grave?
Posted by Emily