Picture Perfect
Goodness knows I love a solid Instagram gallery and bemusing blog. A benevolent judge, I give points for food, fashion and – occasionally – puppies. Past slices of cyberspace that I've deemed good enough for the likes of m.blog include Gretchen Roehr's IG, as well as the blip on the pop-culture radar that was Drunk J.Crew.
Today, however, I set these childish things aside for what I believe may truly be the best thing on the Internet (at least right now): J.Crew designer Julie Hout's irreverent, almost-too-true to life illustrations. Both witty and well-drawn, these cartoons are way more real than your average, beautifully arranged blogger snap.
So without further ado, here are my faves,
I'd be the one on the left: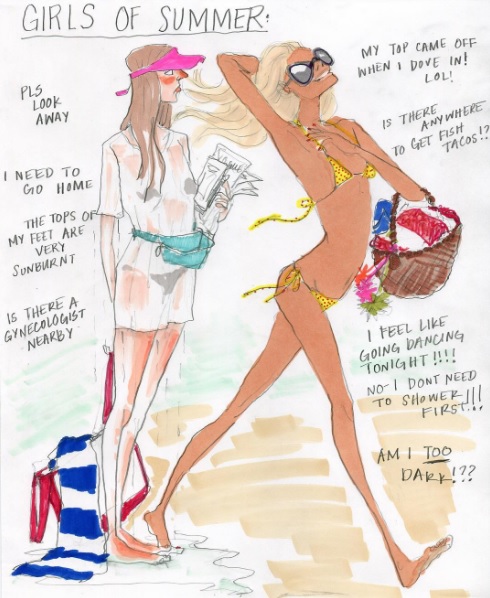 Micro-thin gold rings on fleek: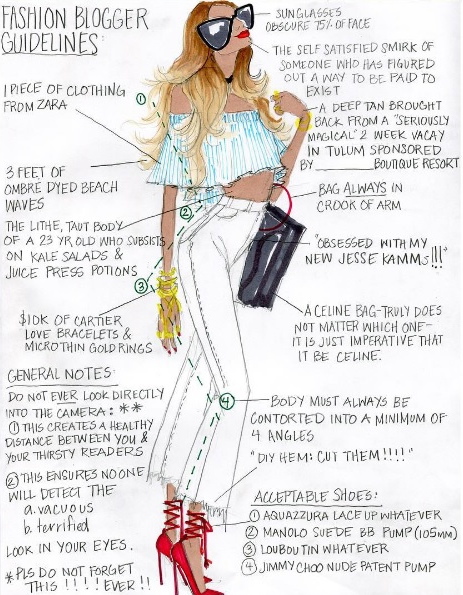 Surely, speed-checking email before rolling out of bed counts as cardio, yes?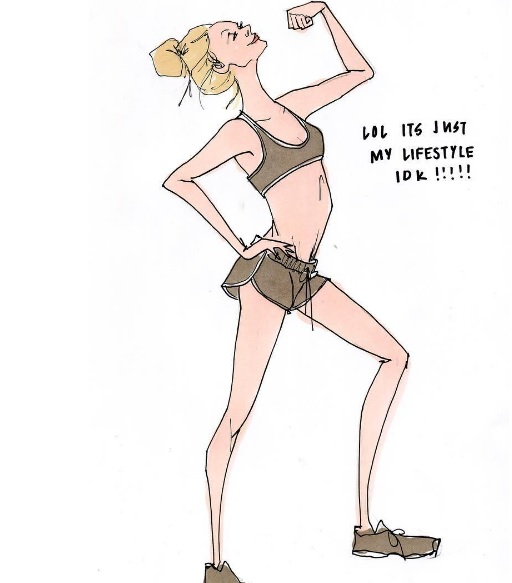 Gotta feel fierce AF in those Mario Batali crocs: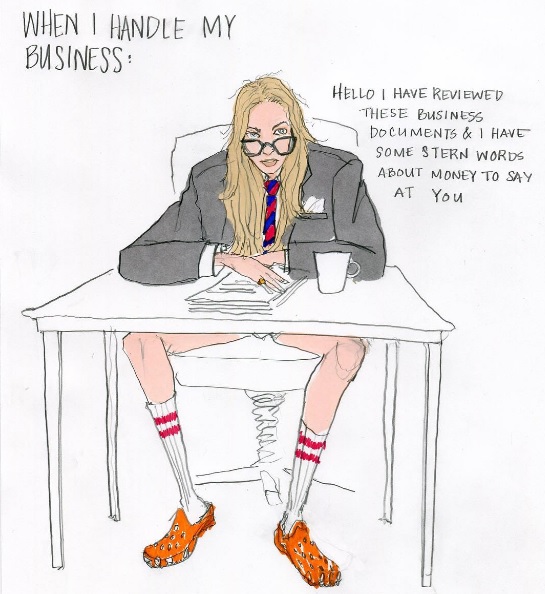 All image sources Instagram
Posted by Erin M.