Plus-Size My @$$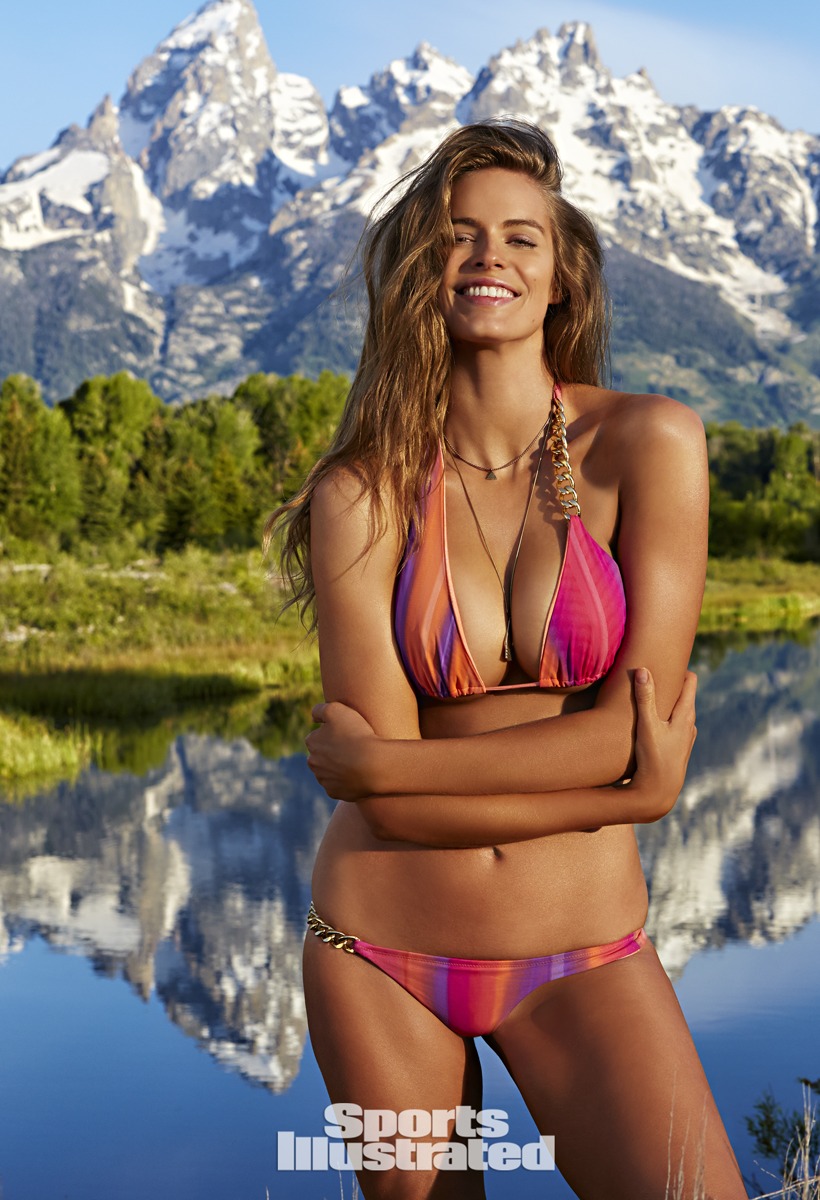 Image source Sports Illustrated
You've probably heard all the buzz around Sports Illustrated including not one, but two, "plus-size" models in their popular swimsuit issue. Australian Robyn Lawley is featured as one of the mag's "rookie" models, and Ashley Graham, a size 16, appears in an ad for Swimsuits for All, a swimwear company.
What has caused a lot of attention is the fact that Robyn is a size 12, with 42-inch hips. For most, that is considered curvy at best, and the average size of a woman nowadays is a 14. It should be noted that SI has not once referred to Robyn as "plus size" (the media can take credit for that), and yes, she looks to be a bit curvier than the other models, but you can see her hip bones, for Pete's sake.
Here's a stumper – why do we have to refer a woman's body by size, anyway? Last time I checked, the difference between two women who wear a size 12 could be 60 pounds. And ladies, when was the last time you went to five different clothing stores and wore the SAME pant or dress size at each one?
Though I consider myself a feminist (feminist: advocating social, political, legal, and economic rights for women equal to those of men), I'm not going to stand on a street corner with pamphlets in hand. We are, as a nation, slowly becoming more accepting of women of all shapes and sizes. Exhibit A: Lena Dunham in Girls, who is by no means thin, but flaunts her goods sans clothes on practically every episode (it is HBO, but still). I was enlightened to read this piece in The Washington Post, regarding the difference between a modeling agency and a fashion designer in the great weight debate
Here I am, ranting about the number of times I've seen "Sports Illustrated swimsuit issue" and "plus-size" used in the same headline in the past week or so, when I should probably just shut up about it, because, ultimately, that's what should happen. It shouldn't be "news" that a beautiful size 12 is wearing a swimsuit in one of the most coveted issues of the year. Until that time, it's great to see that Robyn, and other models, are talking about size-ism in the modeling/fashion industry. And it's great to see that so many people support "plus-size" models being featured in more and more ad campaigns. So, if so many people are behind it, why is it not happening more often? Why is a size 12 in Sports Illustrated still news?
Beats me.
Posted by Erin D.