Political Fluff & BOTUS
@marlonbundo via Instagram
I've got a piece of overlooked non-fake news for you all: VP Mike Pence has an insta-famous pet bunny.
Meet "Marlon Bundo", better known to the world as our very own BOTUS. Marlon has a verified Instagram account with over 10k dedicated followers, and it's safe to say he's the little ray of sunshine in the swamp that is D.C.
On May 9th Marlon Bundo carried out his first official duty as BOTUS: meeting and greeting military families on Military Appreciation Day.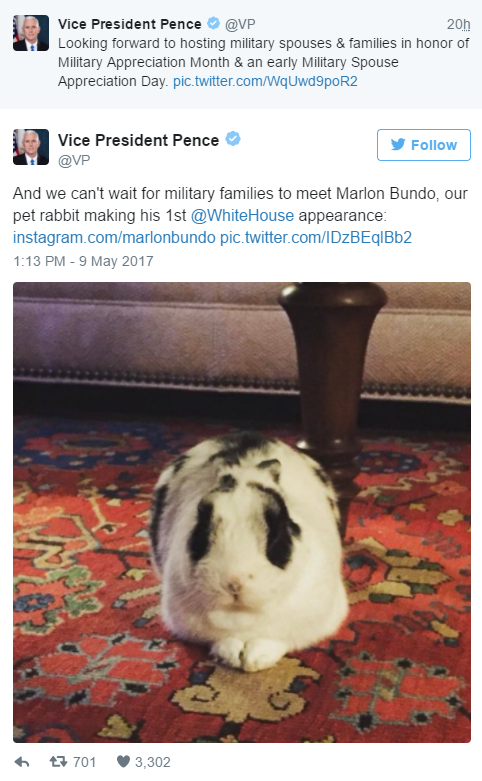 @VP via Twitter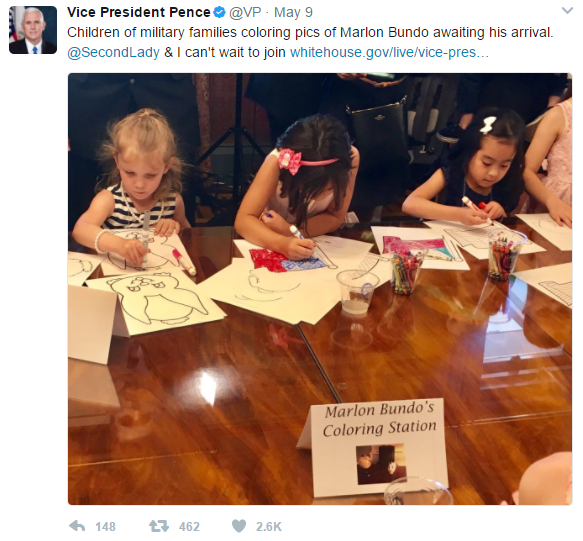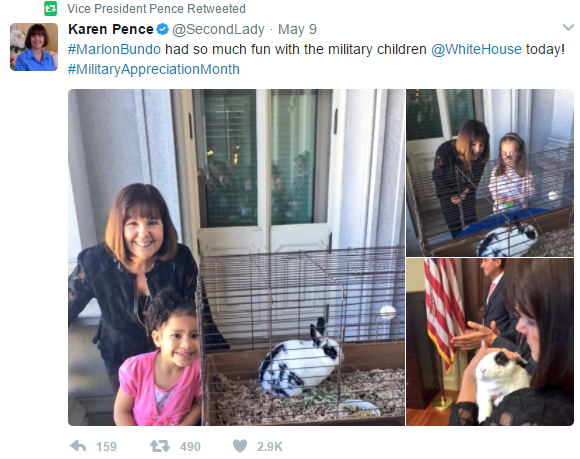 @VP via Twitter
BOTUS overcame his nervousness and handled his duties with dignity and grace.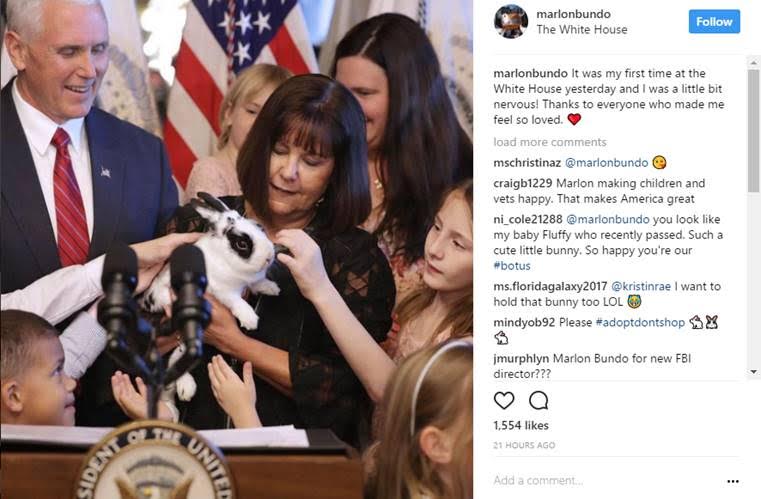 @marlonbundo via Instagram
This is not a political post – It's just always nice to see politicians' softer (or fluffier) side.
Posted by Arielle