Pose Like Posh
Image Source Kristie Mercer
The holiday season has finally arrived. It's the time of year to spend with family, reunite with friends, celebrate over great food and drink and be grateful for everything we have. To some, it's also the time to flip through all of the photo albums filled with *cringeworthy* pictures and awkward poses that document every stage of life (including the brace-face years and that time your brother tried to pull off the one-sided smile).
I hate being photographed. Don't get me wrong, I love Instagram as much as the next person, and I take photos every day, whether they're on my iPhone or my Nikon. But unless you are Mario Testino photographing me, or it's a selfie where I am in control, I don't trust it. "You don't know my angles!" I think, or " this lighting is terrible! Do I really look like that?"
Models and celebrities deserve more credit, because not only are they beautiful human beings but they have full control over their body, whereas the rest of us just end up looking awkward with a hand on our hip or a stupid grin when family or friends whip out a camera. Seriously, is there a course they have to take to get red-carpet ready and face the millions of cameras thrown in their face? How do they always look so cool, calm and collected?
Ex-pop star and celebrated fashion designer Victoria Beckham is, without competition, the queen of posing, and has it down to a science. People might tease her for never smiling, but in all the photos that have surfaced of her, very, very rarely is one unflattering, and she's never caught off guard. How do you pose like Posh, you ask? The formula goes as follows, as noted on The Daily Mail:
Left foot stepped slightly in front and crossed over the right
Right shoulder pushed down and back,
Right arm held behind
Head held straight
Chin tipped down to slim the face, or held up and back to create a firm, youthful jawline.
This magical, elegant pose achieves the slimmest look possible, elongates and narrows the body, and shows off curves in the best way. We can all learn from Victoria, and next time there's a camera in my face you bet I'm going to pose like posh. No more awkwardly smiling over Christmas dinner while my Nana  'captures the moment'…those days are gone!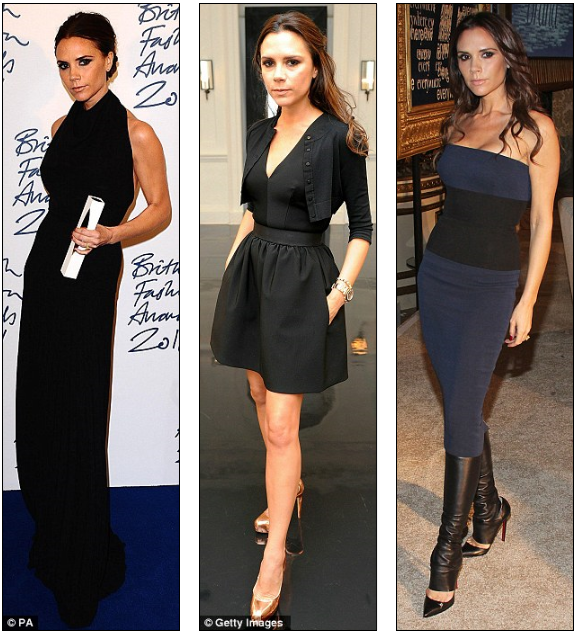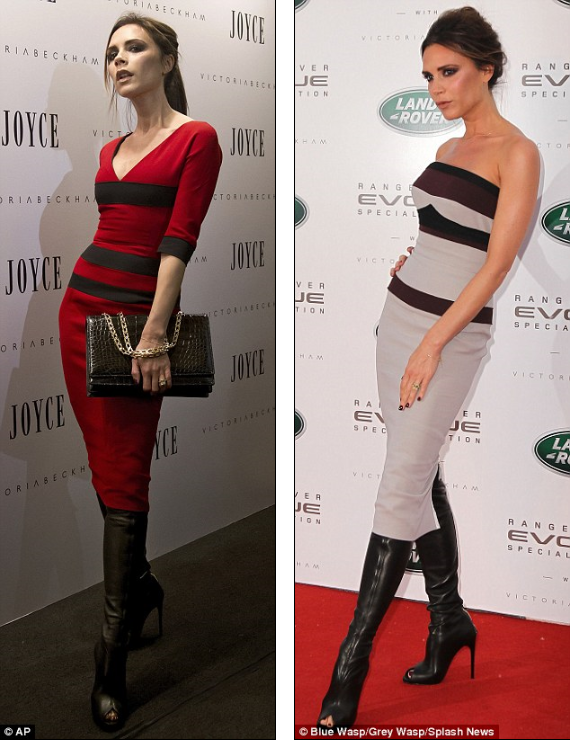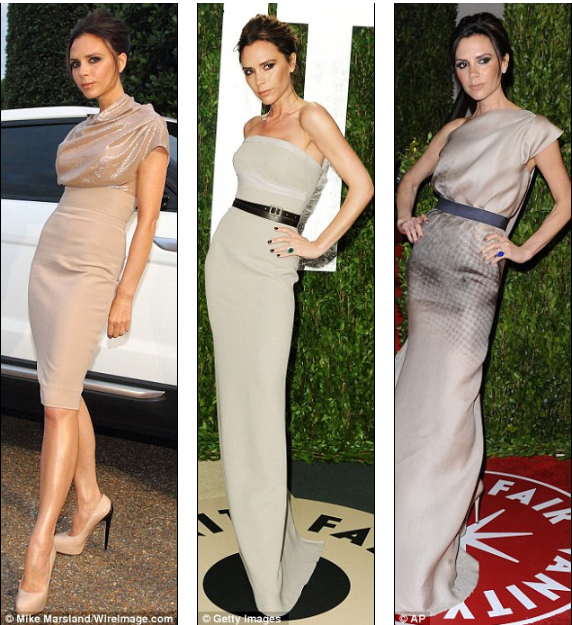 Posted by Charlotte