Posh as a Pop Tart
If you've ever been inspired by a bag of Sun Chips Originals or Tostitos Hint of Lime, we found your match made in heaven. Skelotim, self-proclaimed bald headed bearded b*tch, recently started a makeup series inspired by his favorite snacks.
Tim dished to HuffPost about his inspiration, "One day I was doing my makeup while eating Hot Cheetos, and thought to myself, 'These colors are gonna look amazing on my face!' Because I love bold makeup!"
Despite his impressive skills, I can't imagine these looks being very realistic (but, who am I to judge). Designers create snack packages to draw a consumer's eye to their brand, so does this mean one's eye will be drawn to your face wearing this makeup? Maybe.
Check out his best looks:
Inspiration: Pop-Tarts Wildlicious

Inspiration: Funyuns, Onion Flavored Rings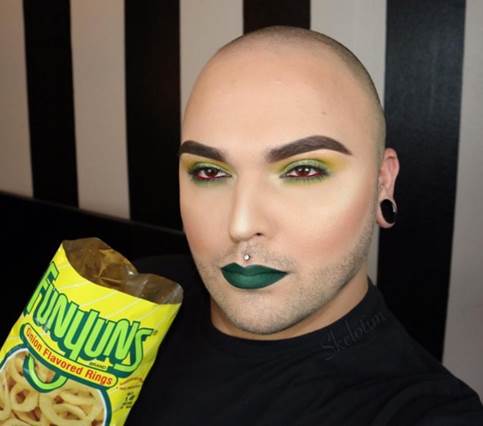 Inspiration: Takis…FUEGO! Direct quote, "My fatass be looking hotter than a taki ?"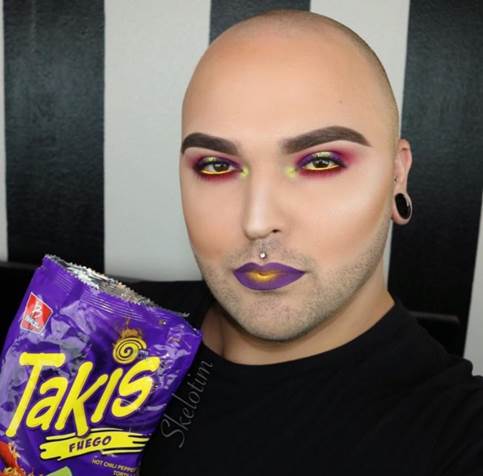 All Image Source Instagram
Posted by Hanna