Pow! Science! (Er, tech?)
Image Source Technology Review 
Though I can troll Instagram with the best of 'em, I am mostly technologically illiterate. Which is a-okay by me, because it basically makes all the cool developments that are forever taking place in our fast-paced, high tech world feel like magic. And who doesn't want a little bit more magic in their mundane lives?
The latest thing the dorky Harry Potters among us have created? Emoji2Video, a search engine that allows you to pull up videos on YouTube using, you guessed it, Emoji's. According to the site's creators (a team of wizards from the University of Amsterdam and Qualcomm Research): "It's a way to drill down very quickly to the very specific thing you're looking for."
According to Mashable, Emoji2Video isn't the first to hop on the video search train. You can search via Emoji on Bing and Yelp! Will Google be next? And what does this mean for all our friends slaving away in SEO-land? Born in Japan in the 1990's, it's pretty clear Emoji's aren't going anywhere, and it will definitely be interesting to see how deeply ingrained in our language they become.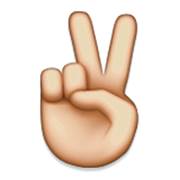 Image Source Mashable
Posted by Erin K