PSY Is Back With Double The Ammo
Image Source Mashable
#TBT to Gangnam style, am I right? It feels like Psy and his K-pop dancers broke the Internet only yesterday, but it's actually been over three years since the song's debut. If no one has been able to beat the video's 2.5 billion record YouTube views since 2012, it looks like Psy himself might have to set a new one…
Yep, we all thought Psy's reign was over – or at least I did – but he's back and very ready to attack with not one, but two bizarre songs and videos that…will just leave you staring at your screen with a very puzzled look on your face.
The first song, "Daddy," sounds very similar to will.i.am's "I Got It From My Mama," and features Psy's face on other people's dancing bodies. I have to admit, the moves do not disappoint; they still make you want to get up and start galloping like a Gangnam Style horse. And if a grown man's face on a toddler's body doesn't disturb you, then by all means, bump Psy's view count up and watch "Daddy" all day!
On the same date as this video's release, Psy unleashed another dance storm. "Napal Baji," which translates to "Trumpet Trousers" or "Bell Bottoms," is slightly less bizarre but equally as catchy. Horse galloping and fist bumping aside, Psy introduces new disco-inspired dance moves that I'm already shamelessly practicing at home. So hit me up if you're looking for a dance-off, I'm ready!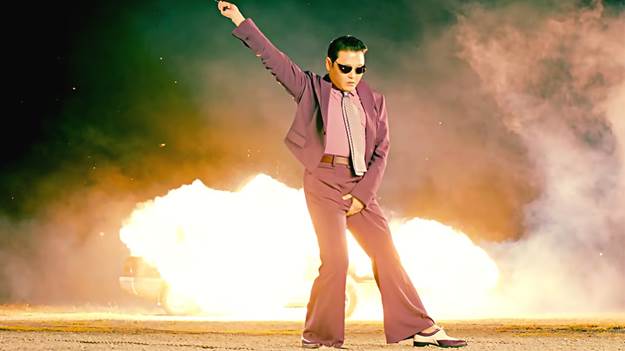 Image Source YouTube
Posted by Zein