Ptown Recos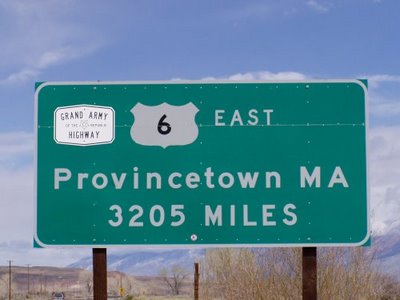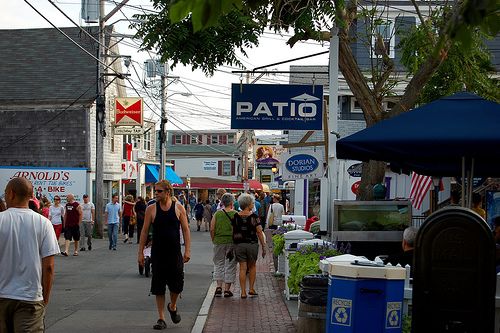 Late last month, we planned a press trip to show off our client, Provincetown. It fell smack in the middle of the summer that almost wasn't but, fortunately, the Saturday turned out to be (relatively) sunny and pleasant. We had quite the adventure…check out some of our recommendations, below. And with the fast ferry or Cape Air allowing for there and back from Boston even in the same day, you've got no excuse not to check it out this summer!
Jimmy's Hideaway: The second we stepped out of our B&B on Friday night, drops started to fall from the sky. This seemingly underground restaurant beckoned both as a chance to get out of the rain and fill our bellies with the kind of hearty fare bad weather demands. Still feeling a little queasy from the ferry ride over, the bbq ribs were calling out "eat me, I'm substantial and will make you feel better." So I did—only $15, they were fall-off-the-bone delicious, accompanied by fries and an interesting (grapes?) homemade coleslaw.
Bobby Wetherbee: After dinner, we stopped by The Central House at the Crown to hear Bobby – who's there Thursday thru Sunday nights throughout the summer – perform. Most of the showtunes and oldies were recognizable, but I'd never have known them word for word. Not Jill. Singing away at the top of her lungs to literally every song prompted Bobby at one point to look over and say "Is there an 80 year old trapped in that young woman's body?" Apparently Grandpa Kuzyk loved his showtunes!
Art's Dune Tours: We honestly didn't know what this was all about, but figured as the town's PR firm we should experience it and find out. So glad we did! Our van was driven by Rob, Art's son and lifelong P-towner; this tour is pretty much the only way to get onto the Provincetown Cape Cod National Seashore protected lands. For $25 and an hour of your life—it's a must-do experience for anyone.
Commercial Street: Jill and I both did some damage poking around the various chic boutiques that line Ptown's main drag. Our take ranged from a pair of Harley-Davidson boots I got for half off at Hersheldons to some funky headwear to costume jewelry and even inspiration for mm/c's famous holiday gifts at The Purple Feather. After stopping for a slice at Spiritus, we picked up a bottle of sparkling Rosé and headed back to the Prince Albert Inn where we sat on the front patio, glass in hand, patiently waiting for the Portuguese Festival parade to make it to the West End. I eventually gave up and went upstairs to shower. Of course, the second I did, hello parade.
White Wind Inn Cocktail party: Every Saturday at 4 the WWI hosts a cocktail party. We had an early dinner at the Lobster Pot with one of our media friends, so we decided to pop by for a quick second to say hello. As we approached, we saw this really cool Phish-ish band playing on the front lawn. Apparently they had been walking by, saw the lush lawn and just couldn't resist stopping to play a few tunes. What's better than sitting on the steps of a stately Victorian mansion on a gorgeous summer day, glass of wine in hand, listening to live music? Not a hell of a lot!
Saki Sushi: We'd sent a bunch of media into this new dining destination over the weekend, so we stopped in for a drink to check it out. Walking up unassuming steps into an al fresco pizza joint, we thought we'd made a wrong turn. Nope. Enter a door hidden near the back of the patio and step into a different world. An old church, this highly-designed space would be right at home in NYC, LA or Miami…instead, it's bringing chi chi dining to the tip of Cape Cod.
Thirsty Burlington: Probably the best part of our weekend was seeing Thirsty's cabaret performance at the Crown & Anchor. From Cher to Judy Garland to Michael Jackson—she was beyond fabulous. We're dying to bring her to Boston…if anyone can think of a reason to do an event around a drag queen, let us know. And GO TO PTOWN TO SEE HER! NOW! Seriously…she's that good.
Posted by Marlo