Puppy Love
It has hit that point in my life where I have decided I need a companion. No, I'm not asking for a ring, I'm asking for a DOG! Recently, every corner I turn in Boston is peppered with pooches (in sweaters!) and I just can't resist the urge to pet every single one of them. And while having an office dog is awesome because I'm able to get my puppy-love fix at work (shout out to Lulu!), I would do anything to get a dog of my very own.
Now unfortunately, dogs are a huge expense, my building doesn't allow animals, and with working full-time, it seems that every factor in adopting a pup is working against me. So, in order to get my daily fix of furry friends, (besides trying to cuddle with Lu whenever she walks by) I've been doing some MAJOR Instagram following of puppies from across the world. I break down my favorites below:
*Please note that I am partial to any poodle-mix, mini anything and extra fluffy*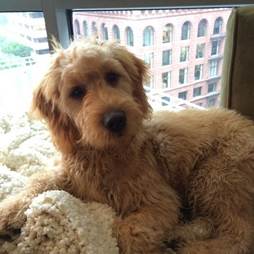 This is @hugothedoodle. A mini Goldendoodle living in San Francisco. He lives right across from the Google headquarters and goes to the beach every weekend right by the Golden Gate Bridge. Essentially, he's living the dream.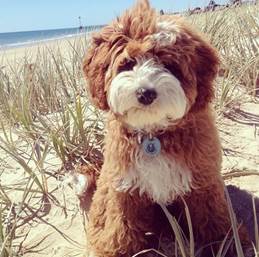 @ned_the_cavoodle is an Australian Cavalier King Charles Spaniel and Poodle, otherwise known as a Cavoodle. He is almost always wearing a bandana and is another beach pup.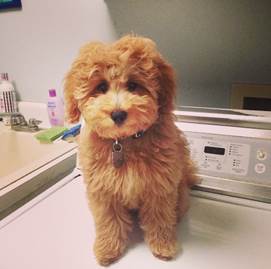 Another goldendoodle obsession I have is with @finnegan_theodore. Finn is only a few months old and already sponsored by Pupbox!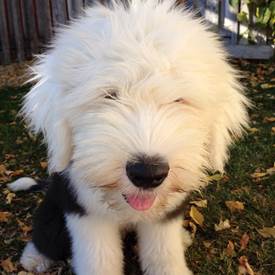 This is another fluffy pup named Hugo. @CaptainHugo2 is an Olde English Sheepdog, it's debatable if he can actually see where he's going behind that fur.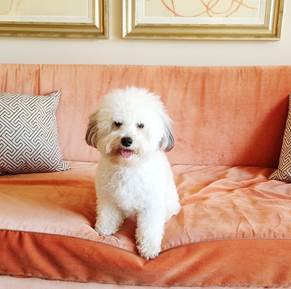 This is Harry, of @banksandharry. He is half Schnauzer, half Bichon. Don't tell his brother Banks, but I like Harry just a little bit better 🙂
Now that a significant portion of my Instagram feed is filled with these adorable dogs, it makes the longing for one just a liiiittle bit easier, but if you're looking for a pet sitter, you know who to call 😉
Posted by Carli