Ready, Set, Resolve!
This January, just like every January before, millions of people made resolutions for the coming year – eat better, sleep more, drink less, get fit, yada yada yada. Health and wellness is all well and good, but it is my belief that such a lifestyle should be made a priority year round (with the occasional apple pie and Taco Bell Tuesday thrown into the mix, of course). This year, I have resolved to up my awesomeness and have thus proclaimed 2014 "The Year of The Macgyver" and will attempt to perfect the following activities in a years' time. Please feel free to join me in getting better at life.
Open a Bottle of Wine Without a Corkscrew (Gracefully)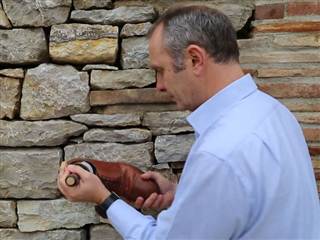 Image source Mirabeauwine.com
YES. How did I get through college without this glorious MacGyver trick?!  All you need is a shoe (bonus points if you can do it with a stiletto), a wall or tree, and determination. I suppose you could just get box wine, but really, where's the glory and awesomeness in that?  Next year's resolution:  What to do when you have a corkscrew but no wine. The horror.
Get Through Airport Security in Record Time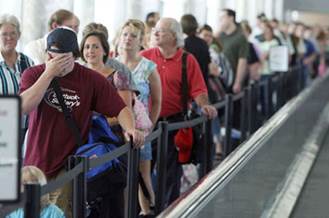 Image source Lafayette-online.com
Anyone who has ever traveled with me (I sincerely apologize, if you have) has lived the definition of Murphy's law – if it can go wrong (in an airport), you can bet your biffy that it will when I walk through the terminal doors. I might not able to charm the air travel gods into letting me off the bad karma hook, but I suppose I could stop tempting fate. For example, did you know that sweet potatoes wrapped in tin foil are quite suspect in the world of airport security? My tiny nutritious "BOMB" dinner is often confiscated and smashed to bits while I sit with a rumbling tummy in the pat down corner. I suppose I should make this the year of the airport Starbucks dinner, too.
Whistle with Two Fingers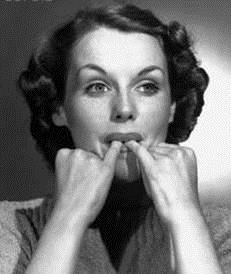 Image source Imfineu.com
There's an unopened bottle of wine and a mangled shoe in it for anyone who can teach me.
Posted by Jenna