The Real #Queen of Instagram
We all have our favorite 'grammers who seem to always have their sh*t together. Among the surplus of street-style gurus, travel mavens and fitness gods (s/o to Kayla Itsines), we must not forget about the #truequeen of Instagram fashion, Eva Chen.
After leaving Lucky Magazine in April 2015, Chen announced her new position as Head of Fashion Partnerships at Instagram. Since then, Chen has gained over 200k followers with her behind-the-scenes images, tales from the mini conference room, and, more importantly, her almost-daily #evachenpose posts where she photographs her shoes and bag while riding in the back of a car. Apart from her personal following, Chen understands how Instagram has made fashion more 'friendly.'
"I was going to be a doctor and for me it's the inclusiveness of Instagram that is so appealing – that sense that the velvet ropes are coming down. You could be an 18-year-old girl in Tokyo wondering how you could ever break into fashion or beauty, so you follow your favourite designer or editor, see what their day comprises, where they go, who they meet, how they do it…If I were setting up my own label today, I would definitely do it through Instagram," she said.
I highly recommend following Chen to catch up on the latest in Insta-fashion. Until then, check out some of her best #evachenpose posts: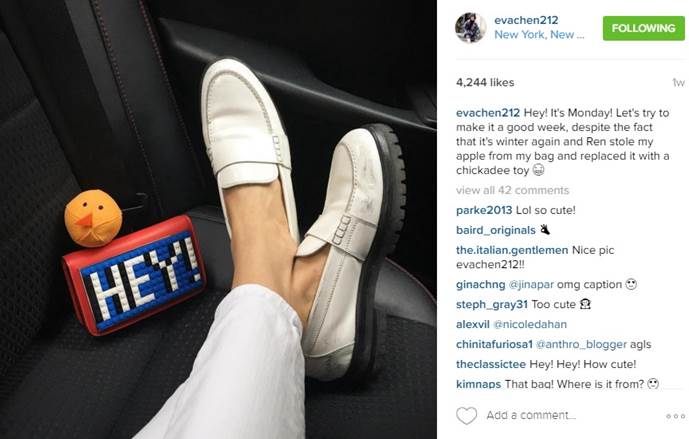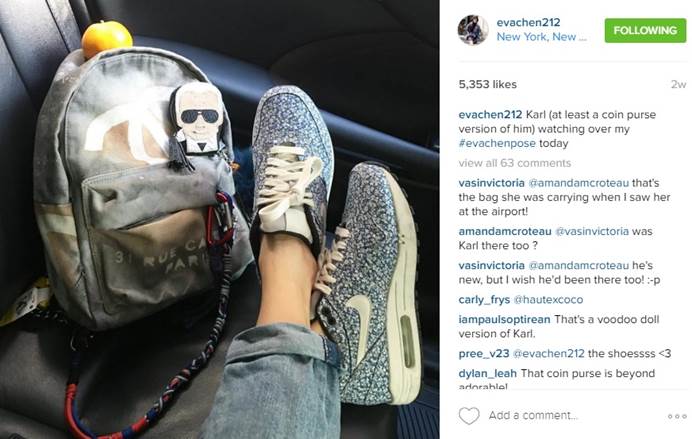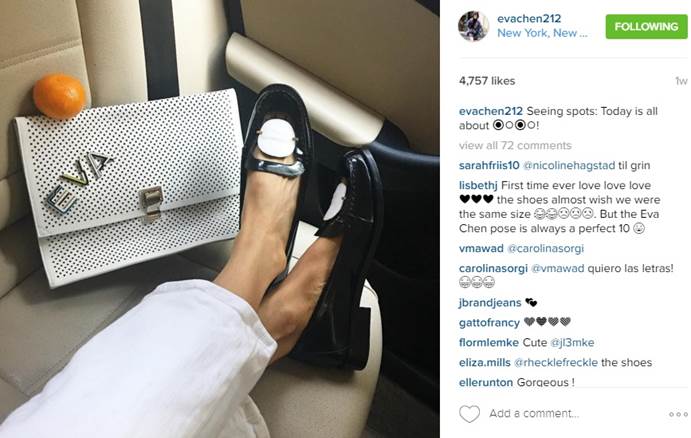 Image Source Instagram
Posted by Hanna