Rude Hawk is Rude
So unless you've been living under a rock or happen to be lucky enough of abscond to sunny Florida for a few weeks (cough:::our fearless leader:::cough, cough) you are more than well aware that a wide variety of crap has been falling from the sad, gray New England skies and cozying up to the sadder, grayer New England streets. It's cold, it's damp, and thanks to the never-on-time MBTA busses that run through it, it's also downright gross! It must be said, however, that though the February precipitation is many things, it is not a rude hawk, and for this we should be thankful.
According to Mashable, reddit user hewlandrower was just enjoying a normal day at home when a particularly aggressive (Talented? Hilarious?) hawk careened through not one, but two panes of glass, knocked a bunch of stuff off his dresser and then, in what I can only imagine is hawk-ese for "I done good" pooped all over everything. And if that weren't enough, this fluffy little fella had the bird-balls to SMILE as he was escorted off premises by animal control. The crime (totes SFW. No hawk turds here):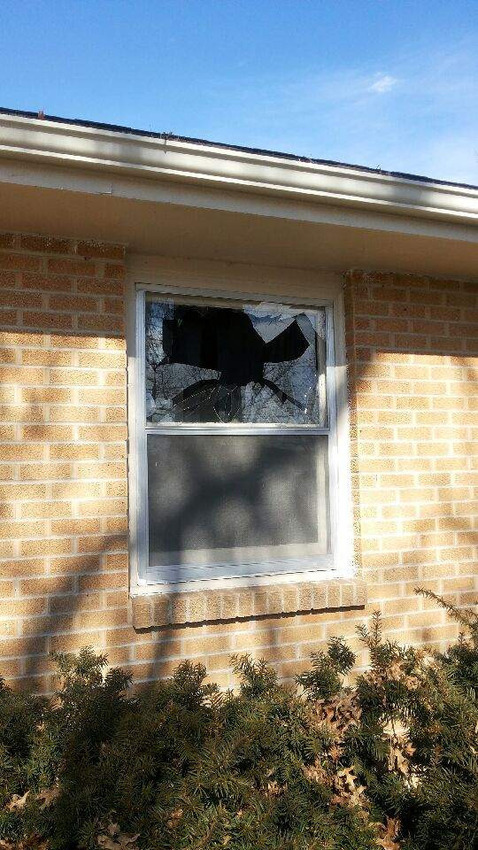 The Smug Little Culprit: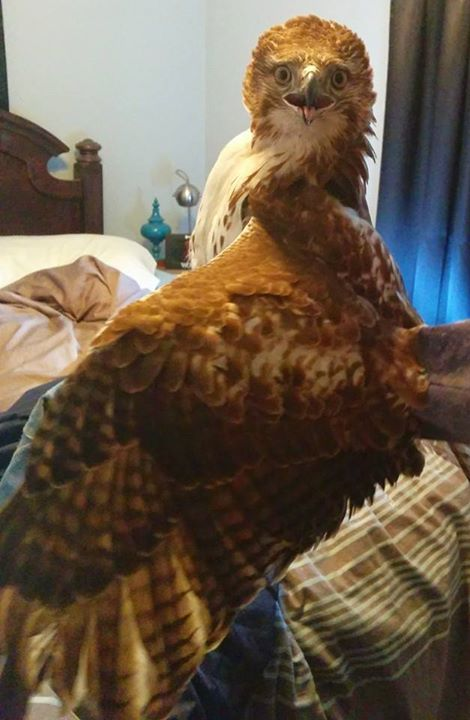 Image source Imgur.com
In the words of the (now apparently meth-addled, but whatever) Stephanie Tanner: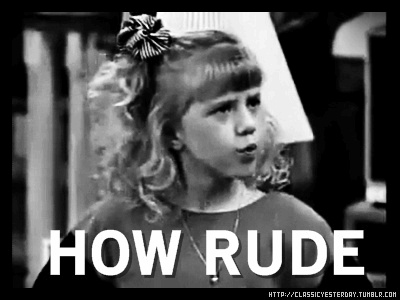 Image source BarFitOut.com
Posted by Erin K.