Ryan Gosling's Coming to Town
Image source collegecandy.com
This holiday season, Ryan Gosling will NOT be waiting for you under the tree (he's busy conquering the "hot dad" market). But thanks to the creative crafters over at Etsy, Santa can bring the gift of Gosling to all those pining for the real deal. College Candy has rounded up the best Ryan Gosling accessories to give (or receive!) this year.
Festive pieces like a timeless embroidered "Hey Girl" will help keep it Gosling season in your home all year-round.
Ryan Gosling earrings will whisper sweet nothings into both ears.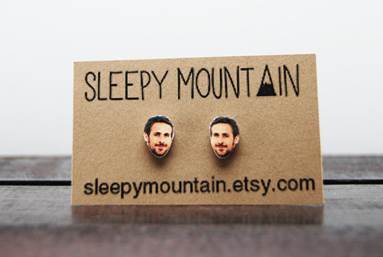 Image source collegecandy.com
And, of course, you can wear him where it really counts.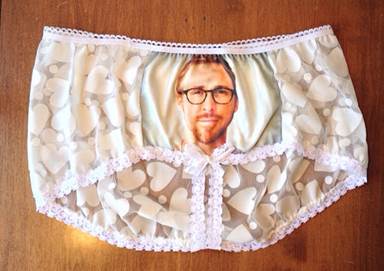 Image source collegecandy.com
So forget Amazon.com for holiday shopping – Etsy's Ryan Gosling has something for everyone — naughty or nice.
Posted by Michelle