S.O.S. Please Someone (Olivia Pope) Help Me…
This Thursday when you pour your ginormous Olivia Pope-sized glass of red, pop some popcorn and hunker down to enjoy your favorite hour of the week—Scandal Thursday—you can do so with the peace of mind that Rihanna is likely doing the same. The fact that @badgalriri is also forgoing a night on the town should help you feel less guilty about devouring every minute of the Gladiators wearing white hats and all.
On Rihanna's recent stop in the Nation's Capital for a Veteran's Day Tribute Concert she posed for a Scandal-themed photo shoot during her tour of the White House, and boy did it make me want to go to Washington.
She channeled her inner Abby at the podium of the White House briefing room…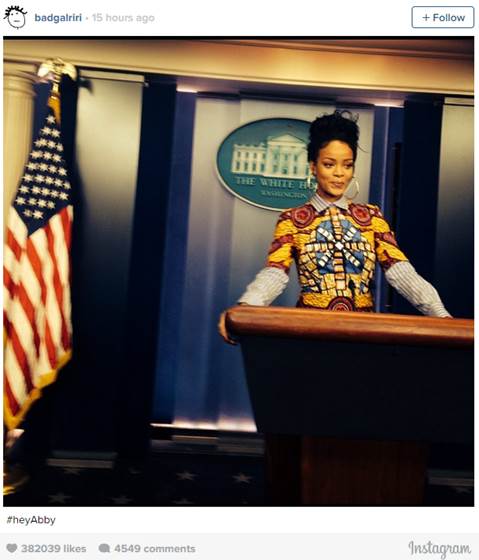 …tried to seduce her way past White House security…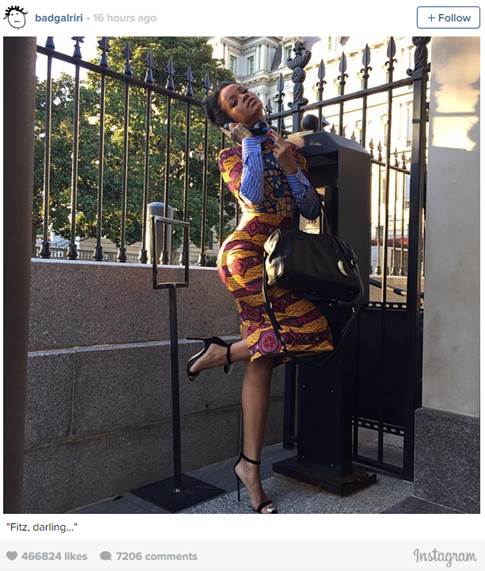 …posed with her team wishing they were Olivia Pope & Associates…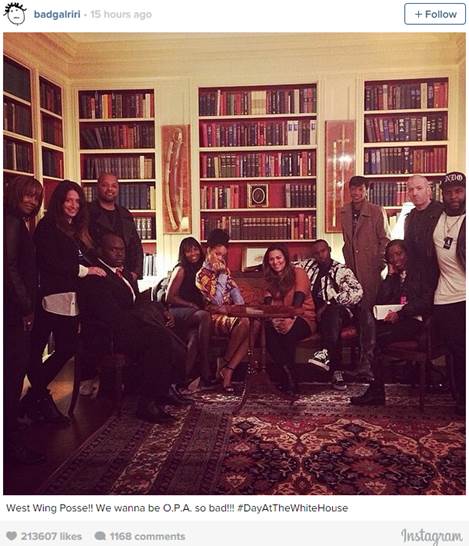 …and yelled at Cyrus while wearing a fabulous outfit.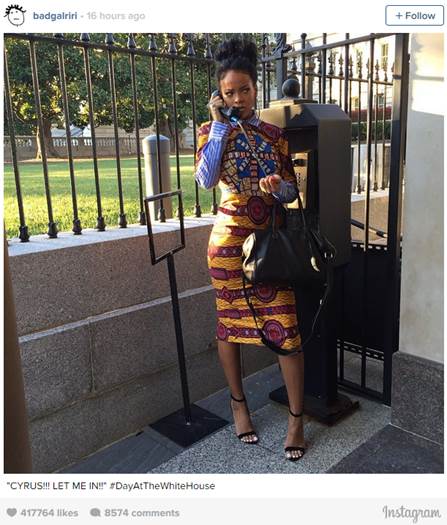 I think it's safe to say that between Rihanna and Olivia Pope no matter what's going on at the White House, it's #handled.
Images source Instagram
Posted by Kelsey