Saving Grace of #DWTS Season 21: Nick. Carter.
Image source WordPress
Being the semi-miserable person I am, I like to make mental lists of things that I'm "over" and should've ended a while ago. Some notable things on this list are the word YASSSS, Vine, Flo from Progressive Insurance, and the show Dancing With The Stars.
I'll admit, when the show first started I was on board. I LIVED to watch Drew Lachey dance with Cheryl Burke and see Julianne Hough duke it out with her brother IRL who was also a professional dancer (casual). It really was a novelty show but now they seem to be scraping the bucket for people who are, or once were "famous." Looking at this season's lineup, a few are barely even celebrities let alone "stars" (I'm looking at YOU Bindi Irwin and Hayes Grier). If I were to actually watch this season and predict the winner, it would be my one true love, Nick Carter and his sassy Australian partner Sharna Burgess.
Now let me backtrack quickly here—Nick Carter is probably the most famous, legitimate and talented person in the lineup (I might be biased seeing as I love the Backstreet Boys).
So OBVIOUSLY you can understand my excitement when I heard that Nick did a dance to Everybody (Backstreet's Back). While I'm wildly against #DWTS due to its repetition and lack of relevancy over the past 10 years, this dance I WILL take time out of my day to watch.
[youtube http://www.youtube.com/watch?v=83W16Z_BuhY]
If this doesn't bring back amazing memories of watching TRL and wishing you could go back to the 90s, I DON'T KNOW WHAT WILL!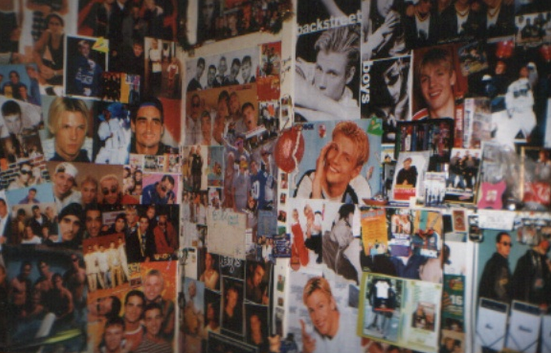 Image source Fandom
P.S. love you Nick. Call me.
Posted by Emily