I Scream, You Scream, We All Scream for…Gothic Ice Cream?!
Source: Instagram
If you're sick of unicorn-inspired foods or glittery cocktails, there's finally a food trend for the darkest part of your soul: gray ice cream.
This latest social-media sensation, dubbed "goth ice cream" by the internet, is the creation of Los Angeles soft-serve shop Little Damage. The family-owned store opened earlier this year, quickly attracting foodies with its unique flavors, including mango sticky rice, avocado dreams, and horchata.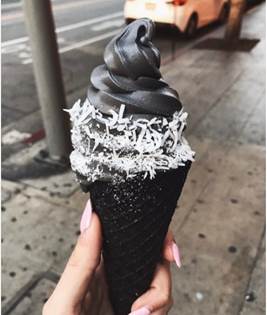 Source: Instagram
The "goth" ice cream's official flavor name is actually almond charcoal, and the dark hue comes from activated charcoal! That's right, activated charcoal is not only good to put on your face but it's also good to put in your tummy too! Couple it with a freshly-made charcoal waffle cone and you have the perfect doom and gloom duo!
Although the sweet treat is totally angsty and brooding, Little Damage will still let you dress up your cone with yummy colorful toppings like rainbow sprinkles, Fruity Pebbles, shaved coconut and even caramel popcorn.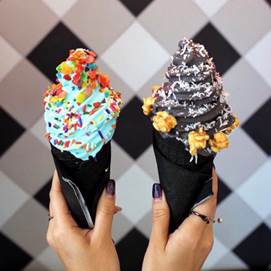 Source: Instagram
But if you're thinking that you've seen this trend on social media before, you're not imagining things. A moody-looking ice cream first made an appearance when Morgenstern's Finest Ice Cream in New York City released a coconut-ash flavor in April 2016.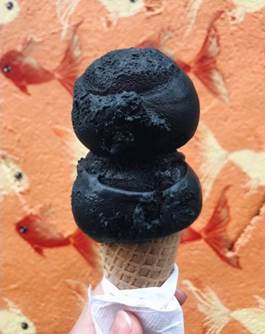 Source: Instagram
Let gothic ice cream be the cure to your unicorn fatigue this summer!
Posted by Rebecca Walls