Season of the "Sexy"
As we near the end of October, it is that time again: time for college girls and young-twenty-somethings to go on the hunt for the perfect slutty Halloween costume. It is, in fact, the one night of the year where they can wear very little clothing without the harsh judgment of their fellow scantily-clad peers. Or, they can just take my approach: throw on some last minute ears and a tail, break out the winged eyeliner and call yourself a cat.
Over recent years I've seen some pretty crazy "sexy" interpretations of things that, well, shouldn't be considered sexy. But it is 2012, and the stakes have risen. That is why I have compiled a list of the strangest things to be made into a sexy Halloween costume. Ladies, you can thank me when you look back at your Facebook pics a few years from now in typical "What was I thinking?" fashion.
The Sexy Hamburger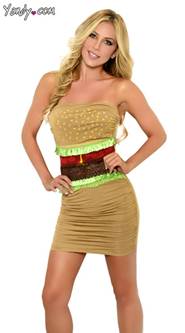 Image source Yandy.com
How to Attract Men 101: Dress as one of their favorite foods!
The Slutty Sesame Street Collection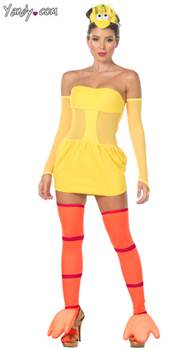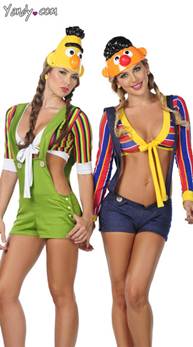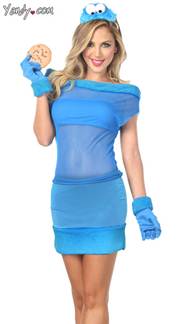 Image source Yandy.com
'Cause nothing's sexier than dressing as a 3 year-old's favorite TV show characters!
Sexy Unicorn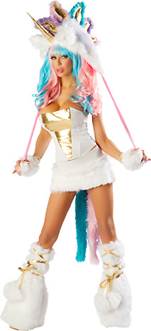 Image source RaveReady.com
Who doesn't want to spend 300 dollars on this beaut? The furry shoe covers are worth that alone!
Sexy Lime Wedge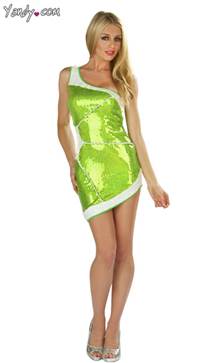 Image source Yandy.com
I'm assuming tequila consumption is necessary to slip into this.
"Aim High"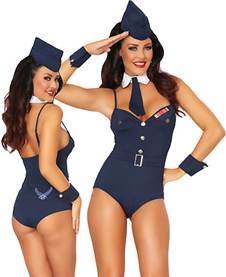 Image source 3WISHES.com
Because who needs pants in the Air Force?
Pink Faux-Leather Bodysuit?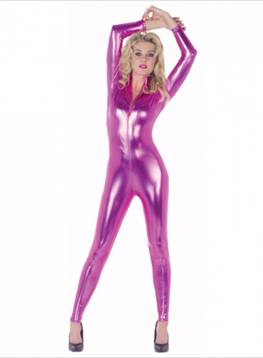 Image source HalloweenExpress.com
I got nothing for this one. But according to the website, it's perfect for a rockstar, retro diva, dancer or stripper. A stripper with very, very tacky taste.
My predictions for 2013: Peppy Pepto-Bismol, Slut-tastic Stick of Celery, Sexy Bar of Soap, Honey Boo-Boo Hottie.
Posted by Erin