Secret Santa New Zealand-Style
Image source radionz.co.nz
For as long as I remember, my mom's side of the family always participates in a good ol' fashioned Secret Santa, where Santa always seemed to reveal himself way before the gift was delivered and us spoiled little cherubs pouted over receiving one gift as opposed to one from each of our family members (such a tough childhood we lived). Now that I'm older and have to spend money on #adulting (is rent really due EVERY month?!), I'm a BIG fan of the game. After experiencing it again this past Monday with my fam, it piqued my curiosity to look into how it began.
After doing a little digging, it turns out that this tradition didn't stem from saving dollar bills, rather it came from a philanthropist in Kansas (yes, the original Secret Santa is from Kansas…) named Larry Dean Stewart. Larry secretly gifted the people of Kansas $100 bills during the holidays for over 25 years, then finally revealed himself in 2006 (hey, at least he can keep a secret longer than a month…I'm looking at you, Aunt Sue!). While other Secret Santa stories have traces back to Scandinavian traditions and German folklore, I like the Kansas story, so I'll stick with spreading that one…hey, it's a secret, okay.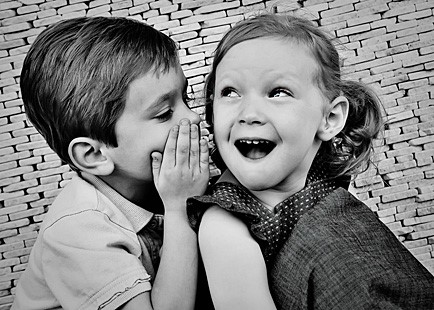 Image source nameberry.com
While I've told you about the history of Secret Santa and my family's inability to keep a secret, the point of this m.blog is to share a super cool NATION-WIDE SECRET SANTA (the coolest!) in New Zealand. That's right, thousands in New Zealand are in on spreading holiday cheer this season. The initiative started on Twitter seven years ago, when secret elves asked followers to post a tweet using #nzsecretsanta and @nzsecretsanta to play. Today thousands participate in the fun, even Prime Minister Jacinda Ardern!
The best part is that you don't even need to meet the stranger other than via Twitter – no personal info is released. $10 gifts are sent to tropical elves in what I would picture as a toasty version of the north pole with daiquiris and fresh fruit rather than hot cocoa and cookies… Okay it's a warehouse, but we're talking about elves, let me have a little fun! Point of the story, elves do the heavy lifting, you make a new connection, maybe friend, maybe lover, maybe weirdo, that's all part of the fun, and you spread a little joy in doing so.
While this could never happen in the United States (Trump, calling on you…ha ha ha), I love this idea of spreading cheer to random strangers, hey that's what the "holiday spirit" is all about, right?
Merry Merry m.blog readers!
Posted by Christina B.