Sew & Sightsee
Image Source: @sambarskyknitter
I would like to introduce you to one of the hottest Instagram influencers out there – Sam Barsky. Sam is a man with a hobby. Like so many #influencers, he likes to travel. But what makes Sam unique is that he is a badass knitter. Yes, a knitter. Known for knitting sweaters of famous scenes or landmarks, Sam pals around the world with a camera in hand.
Here are a few highlights: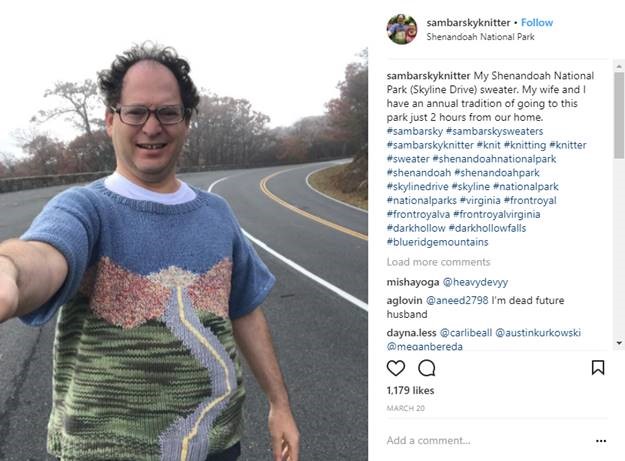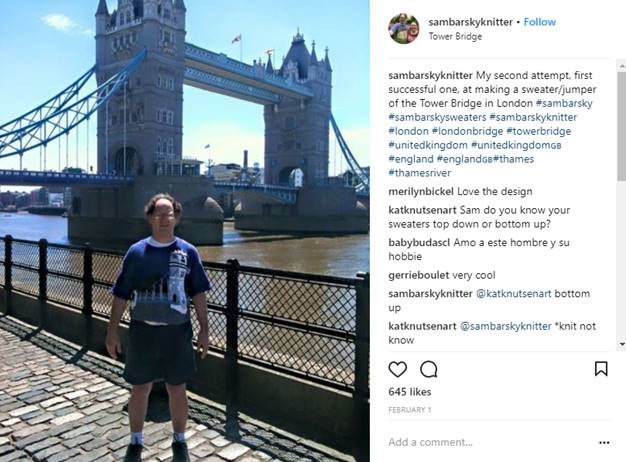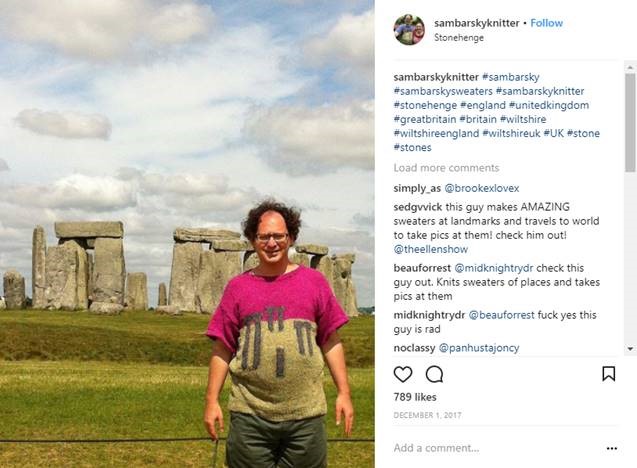 Image Source: @sambarskyknitter
This man is a hero – he follows his passion and you know what? With nearly 30K followers, he's a bonafide celeb.
Posted by Kat