Shit Happens
Shit happens… we just hope it doesn't happen while on a date. Unfortunately, @_blotty wasn't saved by the toilet gods.
On Tuesday, March 22, she took to Twitter to share the time she pooped on her first date. But what's the big deal? The toilet did not flush! So instead of just sucking it up—remember, "girls don't poop"—she dealt with it like I imagine most girls…wouldn't.  Read her tweets below to find out how she remedied the situation: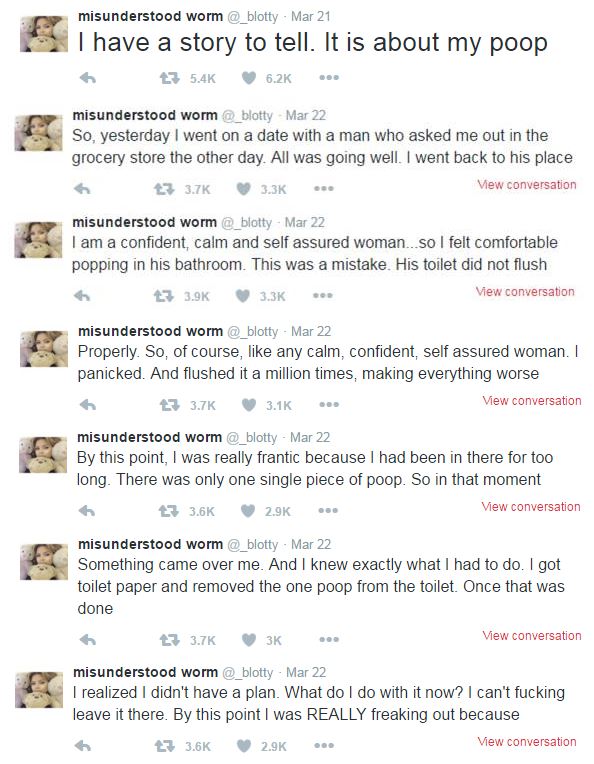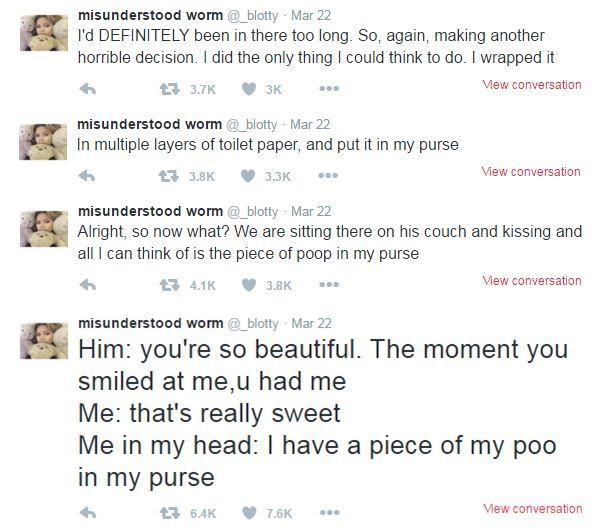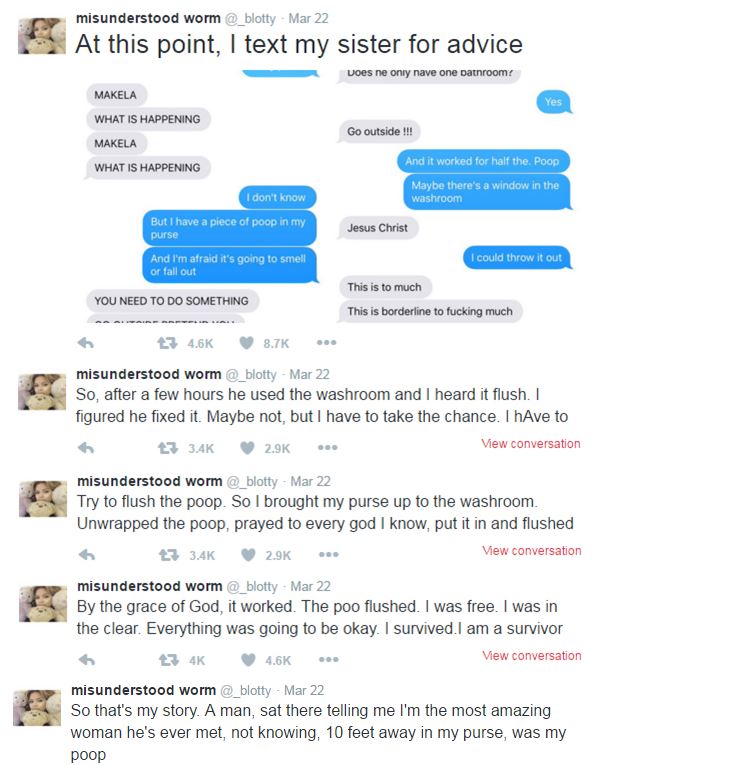 Moral of the story? Don't drink coffee before a date…

Posted by Christina V.