A Show for Badass Women
Me, after seven seasons of Gilmore Girls.
In this day and age, we're all looking for the next show to binge watch. In the past few months alone, I've scarfed down all seven original seasons of Gilmore Girls and its current day four-part special and the first season of The Crown. Typically I like to watch one show at a time, but will usually have one show I "share" with my beau that we can watch an episode of together when we have time, which at the moment is The Man in the High Castle.
However, last weekend I discovered another Amazon TV show that is so enthralling that I'm devoting any and all free time to it (sorry, Greg, that Nazi drama can hit the backseat for a couple days!). As a female employee of a female-run agency, I feel it is my public duty to tell you about the show, Good Girls Revolt. Think of it as Mad Men in the newsroom, where the women realize it's utter BS they can't be writers (only "researchers") and start a revolution against sexual discrimination in the workplace.

Image source Deadline
Despite high ratings and being inspired by true events that touch on timely subjects, Amazon cancelled Good Girls Revolt late last year. According to The Atlantic, no female executives were a part of the decision to cancel the show, an ironic—and highly annoying—thought, given that the show's plot and mostly female demographic.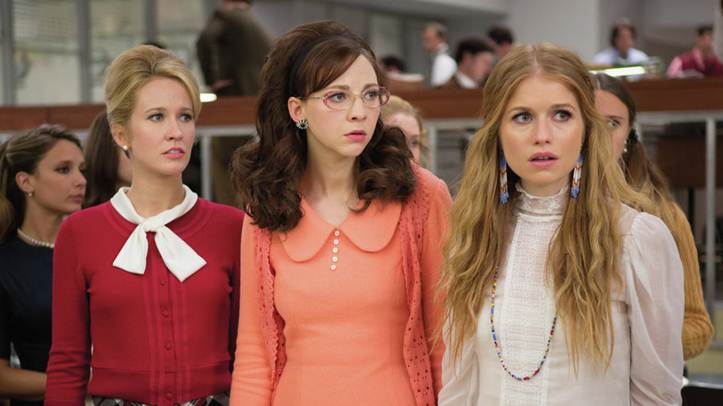 Image source NPR
For a while, hope was alive to bring the show to another network, but unfortunately for women everywhere no one picked it up. However, don't let the disappointment of only having one season deter you from tuning in. It's truly a great TV show that we can all take something away from. Happy streaming!
Posted by Tracy