SI Debuts Body Positive Swimwear Line
Let's be real for a minute, we've all skimmed through SI's yearly swimsuit issue and thought "damn, wouldn't it have been nice to be #blessed with her genes." Truth of the matter is that most women don't see themselves when they look at Chrissy Teigen's sky high legs and Brooklyn Decker's perfect stomach. I know I certainly don't. And, while it took long enough, SI has caught on that they need to start relating to real, everyday women to achieve continued success.
At this year's recent Miami Swim Week, SI debuted is body inclusive line causing attendees to "burst into tears." I'm not much of a crier, so that seems a bit dramatic, but I really do appreciate when a brand, such as SI, recognizes the need for change and does something about it. To prove just how versatile the line is SI even held an inaugural #SISwimSearch open casting call, which resulted in 15 ladies walking in the runway show. My favorites are below, and if you're looking to get your hands on some of these styles they will be available in early 2018 at a price point of $40-$160 per suit.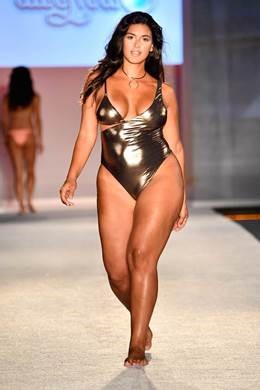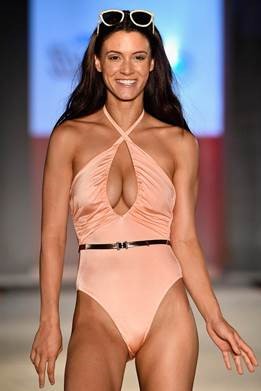 Images Source Si.com
Happy shopping!
Posted by Cait