Sick of Hearing About Pumpkin Yet?
Image source Someecards.com
When it comes to being a basic white girl in the fall, I admittedly fit the prototype. I rock my North Face, sip my Starbucks, and go crazy for a good infinity scarf. However, there is one trend that I will never understand.
I don't like pumpkin spice. In fact, I don't like anything pumpkin flavored. Cue the gasps.
I have never understood the craze surrounding pumpkin-flavored/scented/colored things in the fall, and I am yearning for the day when people will stop cluttering my social media feeds with pumpkin-raving nonsense. It's like a cult. An annoying, never-ending, pumpkiny cult. It's an orange gourd for gosh sakes!
Now that that is over with, I digress. In case you missed it, there was quite a bit of stir on the interweb recently about a photo that surfaced of a limited-edition Durex pumpkin spice condom.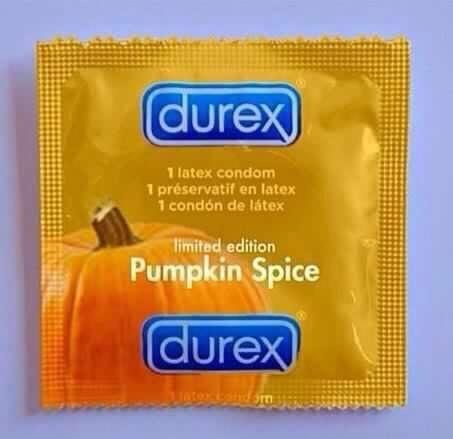 Image source Buzzfeed.com
White girls everywhere went crazy on Twitter (besides me, of course).
After a day or two of silence, Durex finally responded to the rumors on its Twitter:

Being the PR-minded gal that I am, I absolutely think this was a marketing ploy by Durex. When they made a statement to Buzzfeed News regarding the rumor, they assumingly mentioned their banana, strawberry, orange, and apple-flavored condoms (see Buzzfeed post here). Marketing tactic or not, this was an extremely smart way to capitalize on the pumpkin craze, which doesn't seem to be going anywhere soon. Every major media outlet picked it up (just Google "Durex pumpkin condom"), and everyone was talking about it.
While I would never endorse anything pumpkin-related, I do commend Durex (if it was, in fact, initiated by the company) for this brilliant ploy. Now, pumpkin, go away forever!
Posted by Erin D.