Sip Your Way Through This Trail of Bordeaux Bungalows
Photo credit Bordeaux Métropole
I'm not a hiker or a camper but I am a fan of drinking wine and staying in cool places while I do, so this Les Refuges Périurbains in Bordeaux, France is the type of outdoor adventuring I can get behind. The project encourages visitors to explore the wine region's natural beauty via a scenic trail dotted with quirky and free accommodations.
The shelters are primitive, so bring your own camping gear. There's no water, electricity or heating but they can accommodate up to nine people and you can't beat the price. Each comes with a table, picnic chairs, cleaning kit, fire extinguisher and a smoke detector.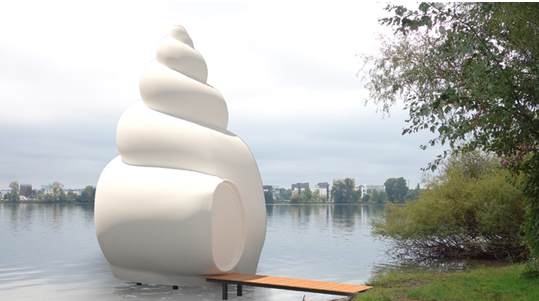 Photo credit Bordeaux Métropole
Numerous architects have contributed their unique designs to the project, with more added each year. Le Haut-Perché (pictured below) was created by architecture firm Studio Weave, sits in a small clearing within Jalles park and mimics the thin silhouette of water towers.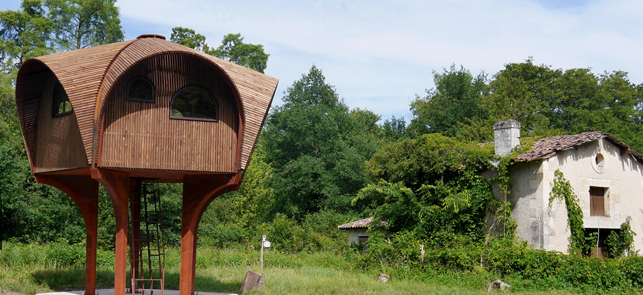 Photo credit Bordeaux Métropole
The designs each tell a story about or were otherwise crafted for its location. For example, Prisme (pictured below) sits on the shores of a lake and features massive stained glass windows on two sides, allowing in plenty of natural light and reflections off the water to dance across the space.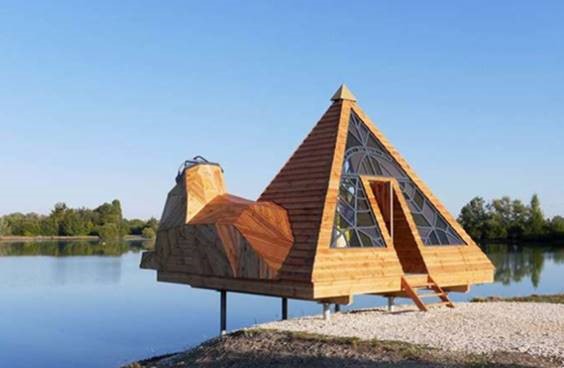 Photo credit Bordeaux Métropole
If backpacking through Bordeaux is on your bucket list, schedule your trip early. Reservations for shelters along the trail are only open one day a month and travelers are restricted to one night at a time in any given accommodation.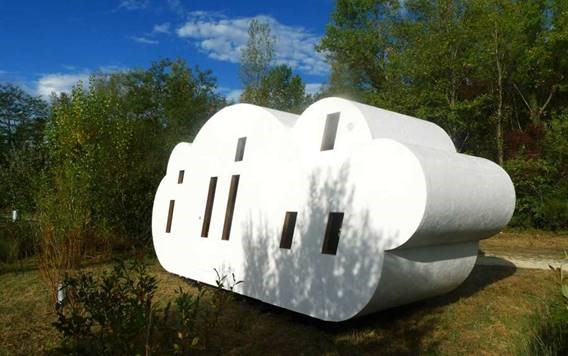 Photo credit Bordeaux Métropole
So what's there to see in Bordeaux besides vineyards? CASTLES for one, other ancient buildings, lush greenery, sparkling rivers and incredible stargazing. The trail itself is BYOW but you won't have any trouble finding world-class blends nearby.
Posted by Destiny