Snack Aisle Style
Image Source Us Magazine
Are you looking to rock the hottest handbag of the season? Well, look no further than your pantry. Over the past few months, celebrities from Lily James to Rosamund Pike have been sporting designer Anya Hindmarch's "Metal Crisp Packet Clutch," which essentially is a glorified bag of potato chips.
But don't confuse this crunchy looking clutch with a bag of Lay's.  This quirky carry-all will set you back $1,595 and has apparently been flying off the shelves (of high end department stores, not 7-11s, that is). The clutch features a metal shell that is lined in soft suede with a detachable shoulder strap, for ultimate snack carrying efficiency.
As Solange Knowles proved, this little bag is perfect for doubling as a yummy looking snack, and as a weapon for flinging at your brother-in-law Jay Z during an elevator brawl. Yes, that was this exact bag! The brand even Instagrammed a picture of it with this snarky caption in regards to the incident: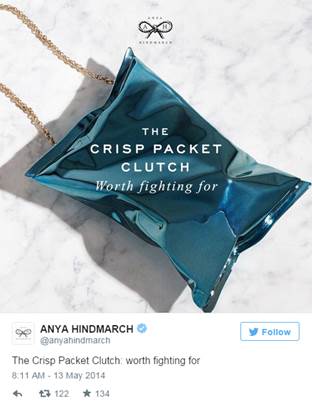 Image Source NY Post
Other celebs that have hopped on the salty snack bag bandwagon include: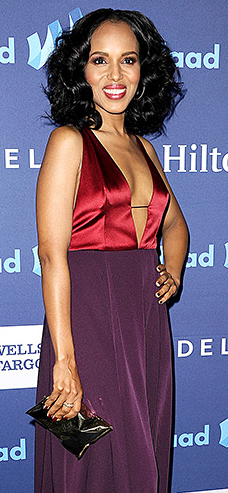 Image Source Us Magazine
Kerry Washington at the GLAAD Media Awards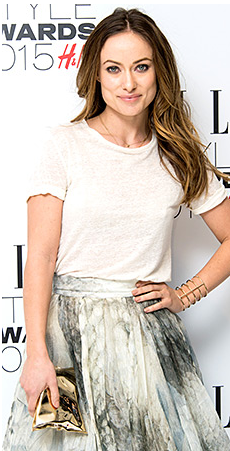 Image Source Us Magazine
Olivia Wilde at the Elle Style Awards
So the next time you're stumped on which bag matches your outfit? Look no further than the snack aisle for inspiration for your next trendy investment. Which got me thinking, perhaps I should start my own business spray painting cereal boxes for the latest craze in tote bags? Anyone interested?
Posted by Carli