Socality Barbie No More
As quick as she hit the scene, Socality Barbie was just as quick to go away. After 22 weeks, 137 posts, and 1.3 million followers, Socality Barbie (more specifically account owner Darby Cisneros) pulled the plug on the satirical Instagram account on November 4th.
In her good-bye post, Cisneros stated:
"I started SB as a way to poke fun at all the Instagram trends that I thought were ridiculous. Never in 1 million years did I think it would receive the amount of attention that it did but because of that it has opened the door to a lot of great discussions like: how we choose to present ourselves online, the insane lengths many of us go to to [sic] create the perfect Instagram life, and calling into question our authenticity and motives. It's been a blast running this account but I believe SB's work here is done."
While her work here might be done, let us take a look back as to why we all loved Socality Barbie… she will be missed!
Fall isn't complete without a photo at a pumpkin patch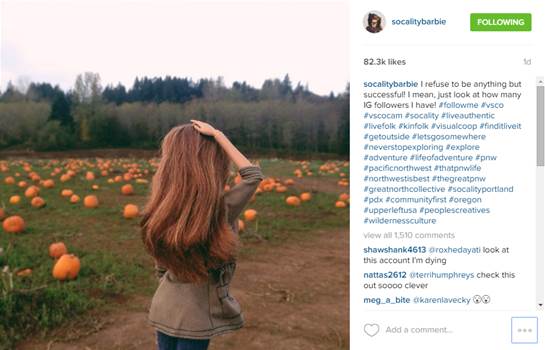 Or without a photo of boots and leaves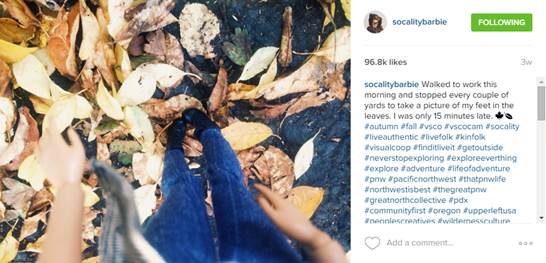 More than a few photos of coffee on Insta are a must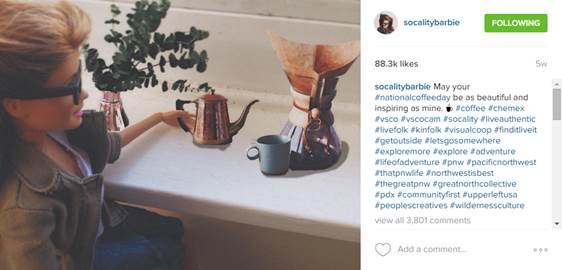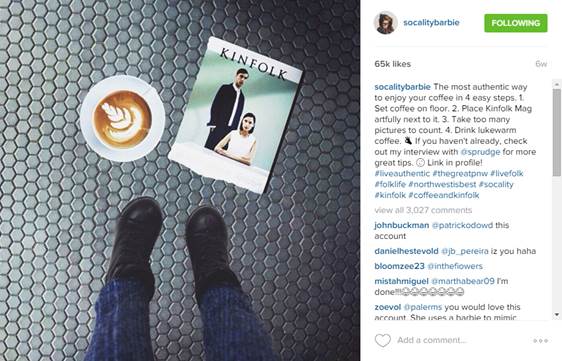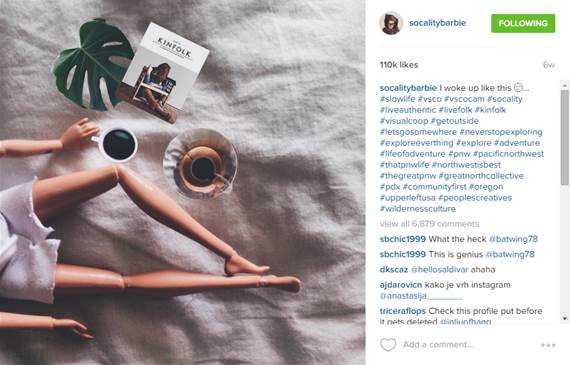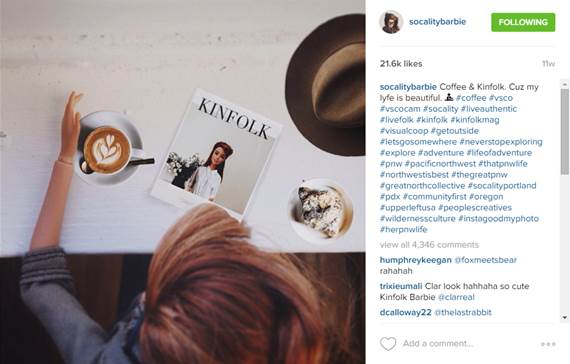 And you aren't truly friends with someone until you write a Love Post to them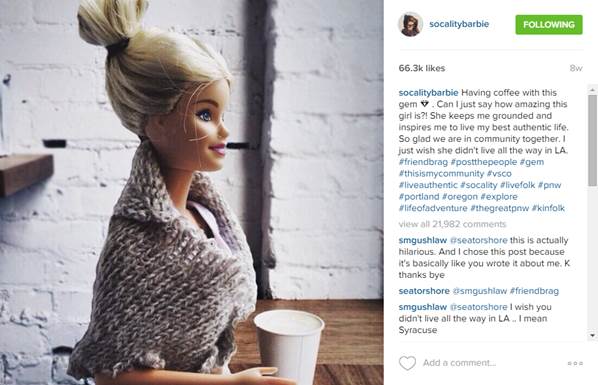 All Image Source Instagram
Posted by Christina V.