Socially Awkward? Definitely Spend More Time in Front of the Computer!
Social anxiety is the worst. One of my suitemates in college – a six-foot blonde with a Ben Affleck butt chin –  used to get so nervous when he was talking to girls that he would rub his palms against his pants when he talked to them at bars. Now mind you, this kid got girls regularly, but that didn't change this hilarious habit (my other friends and I would constantly stand on the other side of the bar laughing at him). Some people are just awkward!
Well, an MIT student developed a new program that Boston magazine reports is "giving people some practice tips, to fine tune their social skills, before they go out in public, so they feel less awkward when interacting with others." The blog post, which links to an article from MIT News, says that the program can monitor facial expression and gestures, like when a person moves their head, smiles, or looks away, allowing for feedback based on their responses to the computer-generated image on the screen. The user can then watch playback to see how he did.
… Because spending more time in front of a screen is exactly what socially awkward people need. Nope. I can't. I'm calling bullshit. I have an idea for a news story: Ben Levine from Muhlenberg College has invented a program to help you be less socially awkward – it's called  "human interaction." It's great – you step away from your computer and you walk to a party or a park or a chess meet (well…) and you talk to the people surrounding you. Then, eventually, you are more comfortable talking to people!
Why do we need simulated face-to-face conversations? There are billions of faces everywhere and most of them will talk back to you (except for that really cute girl in your Shakespeare and Modern Society course who always pretended she didn't notice you. Whatever, I'm over her).
And, if you are socially awkward, so what?! Do you know who was socially awkward? This guy: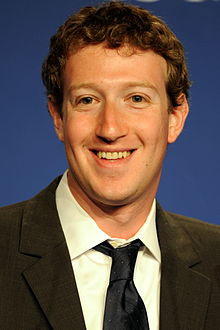 Image source Wikipedia
And you know what? He is freaking rich and successful. So, if you're socially awkward, do something about it or embrace it. At the very worst, you can at least become an Internet meme.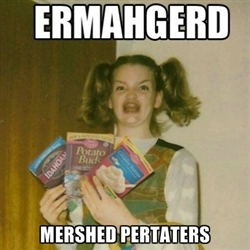 Image source muserantramble.blogspot.com
Posted by Ben